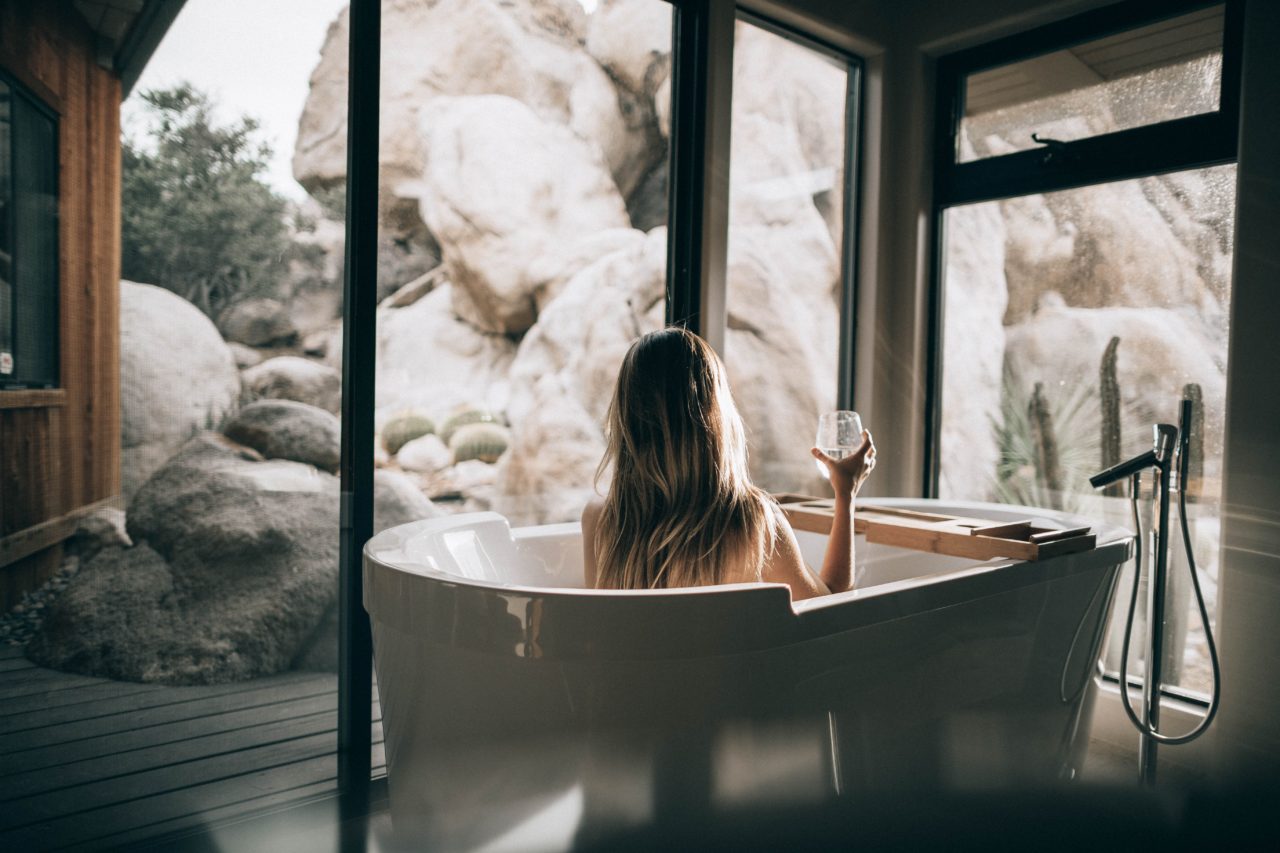 Help yourself relax, unwind, rejuvenate and feel amazing with these genius self-care items. Just because we may be isolated and stuck at home, does not give us an excuse to let out personal care slip. You will feel so much better, with these items you only wish you had found sooner!
1. Sit Back And Relax Into Your Own Massage Seat Cushion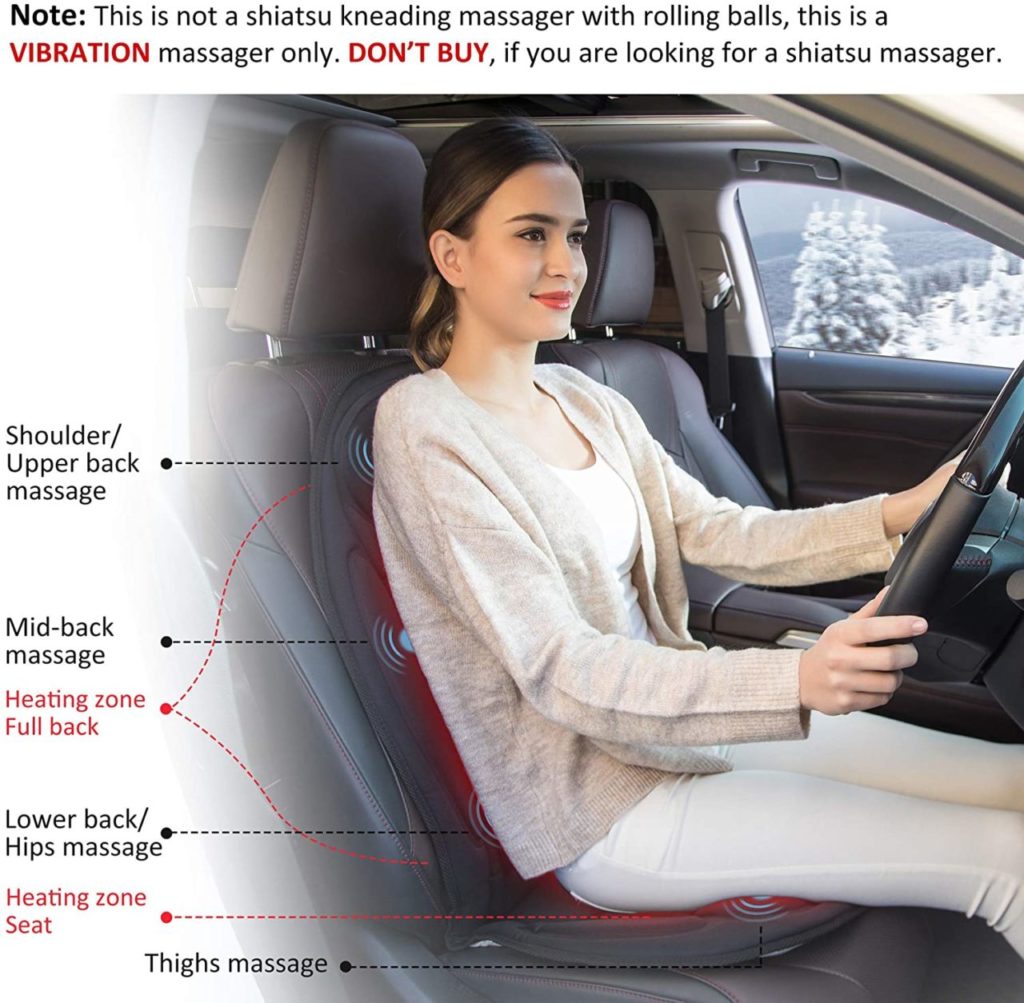 Turn any seat that you spend significant time in, into a comfortable, soothing massage seat, with this amazing cushion. It provides a soothing, deep vibrating massage that penetrates deep into your back and thighs. The optional heat therapy will also help to soothe and loosen any tight muscles, and promote blood circulation. Use it on your couch, office chair, or car seat, and you can ease that stress, tension, and muscle fatigue, all while sitting down and relaxing.
Key Points:
With different massage modes,  selective zones, 3 intensities, and a heat therapy option, you will always be able to find the right massage to help you relax.
The cushion is controlled via a handy remote control, and comes with all adapters to use at home, the office, or in the car.
Price: $46.96
2. This Knee Ice Pack Wrap Is The Best Way To Ease Your Joint Pain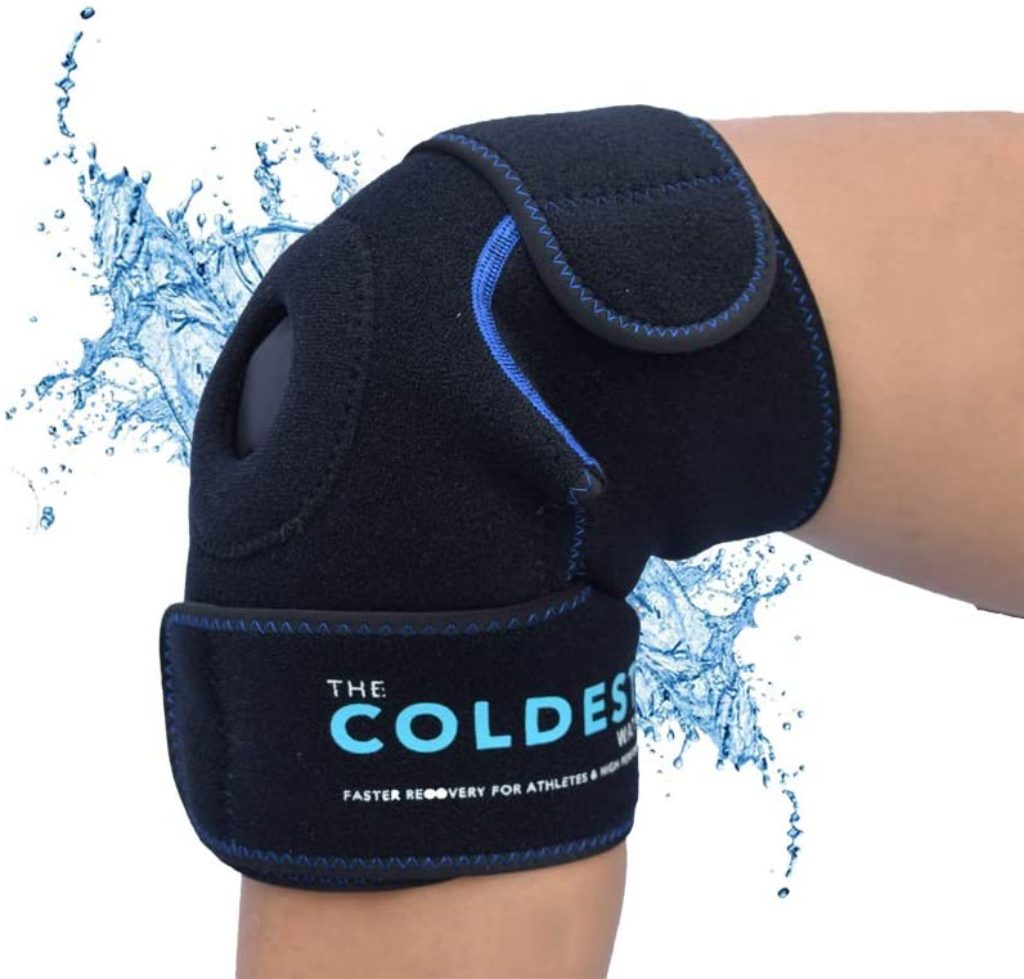 It may be designed by elite engineers, and tested by professional athletes, but this is the perfect remedy for everybody! If you have knee pain, you do forget having to balance an ice pack on your legs, and then getting sopping wet when the ice starts to melt. The provided gel pack sits inside this compression wrap which is secure, comfortable, and flexible. It is the best way to improve your recovery and reduce the pain and swelling in your knee.
Key Points:
This wrap is specifically built for faster recovery, soreness, injuries and sprains.
The wrap is comfortable and flexible, molding to your own knee for even pressure and temperature.
The gel pack insert only takes roughly 2 hours in the freezer to completely cool.
Price: $26.99
3. The Water Flosser Will Help You Have The Best Dental Hygiene Of Your Life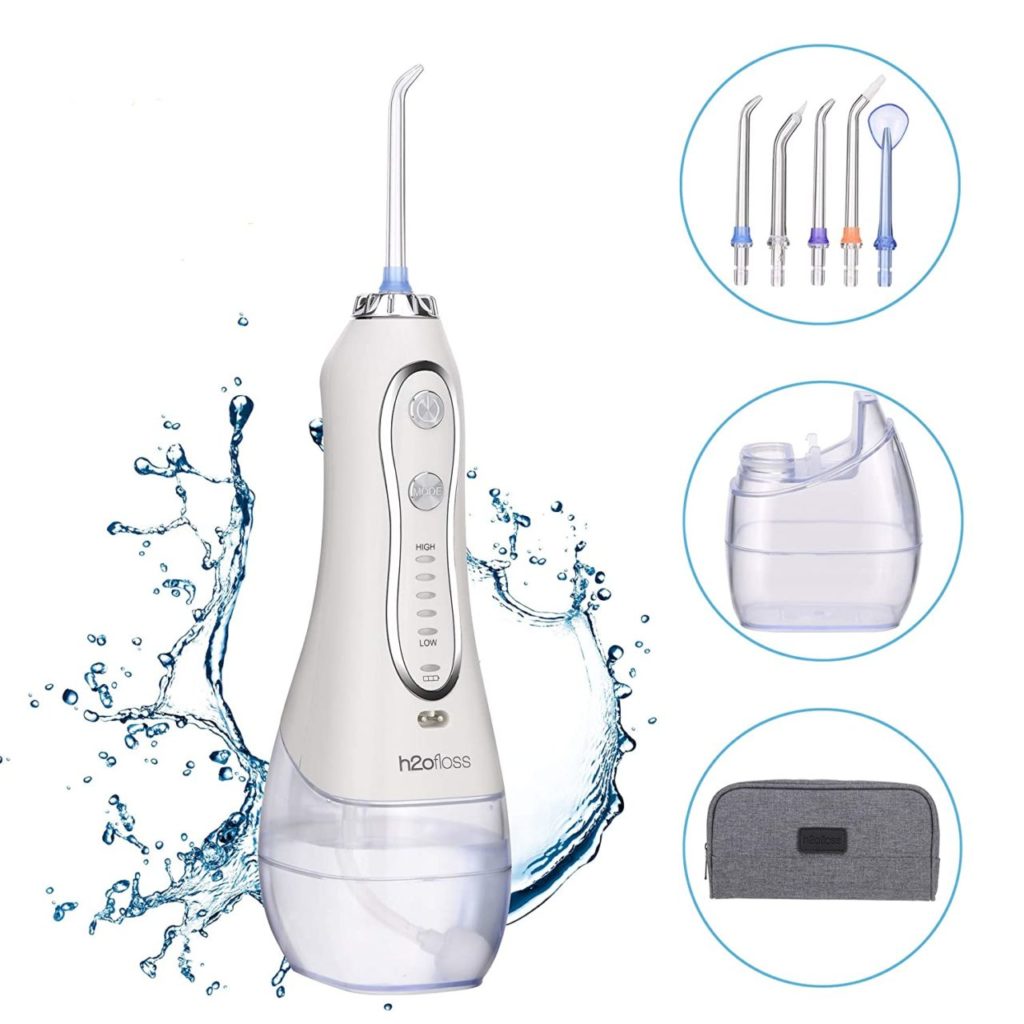 Flossing is incredibly important, but is often forgotten or disregarded as part of our daily dental routine. This is often because we have run out of floss, or do not enjoy the hassle and inconvenience of traditional flossing. That is until this modern method of flossing was introduced. Water flossing helps with all the benefits of traditional flossing, including removing plaque, gum cleaning, and dental brace hygiene. It comes in a simple to use, rechargeable device, that is far more comfortable and convenient than traditional thread flossing.
Key Points:
The water flosser has five separate operational modes of varying intensity. This makes it comfortable and safe no matter how sensitive your gums are.
It is very easy to fill and clean, and is rechargeable so you never have to skip or miss this important step in your daily routine.
Price: $33.69
4. You Will Never Want To Leave With This Bathtub Pillow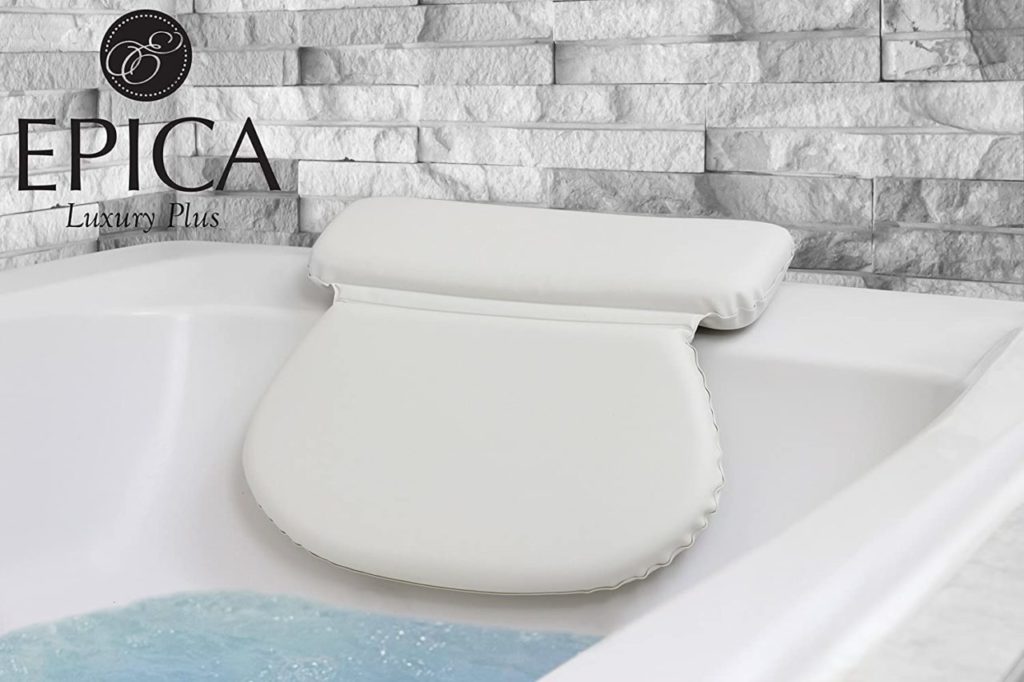 There are not too many things better and more relaxing than sitting back into your nice, hot bath. However, do you find after a while, that your neck is in pain from being pressed against the hard, cold porcelain for too long? This isn't what baths are meant to feel like, so use this amazing, comfortable, waterproof bathtub pillow, that comes complete with suction cups so it won't keep slipping down whenever you move your head.
Key Points:
This pillow is very comfortable and waterproof and comes with 8 suction cups that keep it secure to your bathtub.
Total support for your head, neck, and shoulders, while relaxing in your bath.
Once used, just rinse and air dry and you can make sure the material will not hold odor or get moldy.
Price: $13.50
5. Relax and Rejuvenate With An Epsom Salt Bath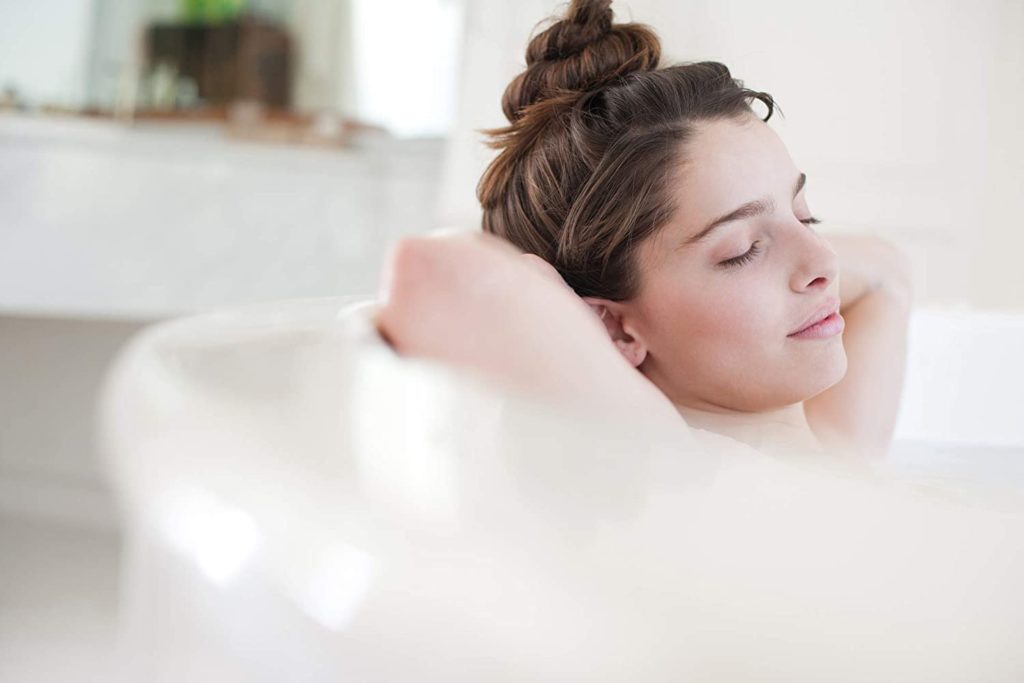 Epsom salt is the perfect additive into your bath to promote relaxation and many healing benefits. This includes soothing aching muscles and joints, care for sprains and bruises, revive tired feet and revitalize your skin. This massive bulk pack is enough to get you through as many baths as you want. All you have to do is look at some of the reviews to see the benefits, and how much everyone loves a nice soothing, relaxing, Epsom salt bath.
Key Points:
Soothe your tired and aching body, ease muscle and joint pain, and revitalize your skin, with an incredible Epsom salt bath.
This massive bulk pack will provide you with enough additive to enjoy for a long time, and really be able to reap the benefits.
Price: $7.52
6. A Himalayan Salt Body Scrub Is Widely Considered The Best Way To Revive Your Skin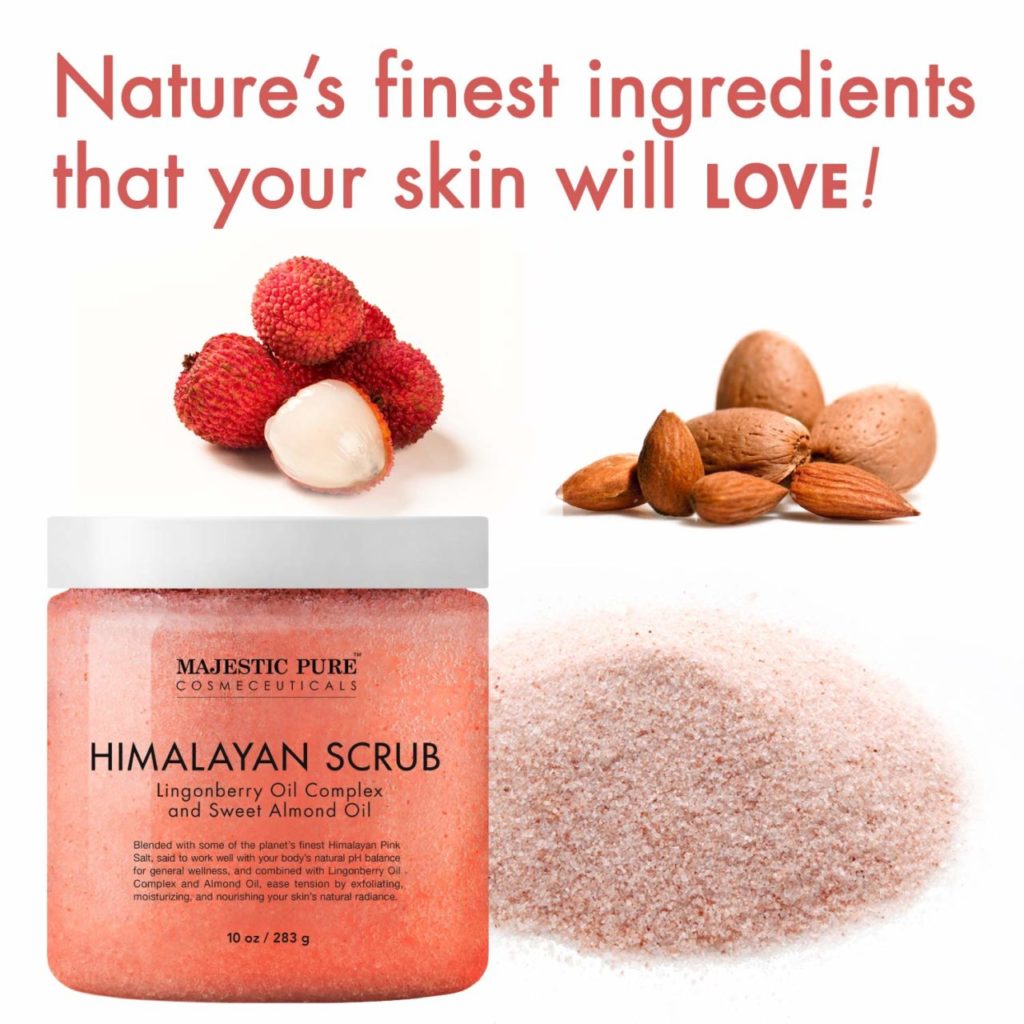 There are almost too many amazing benefits of a Himalayan salt body scrub to mention, you just need to try it for yourself! Your skin will look younger, healthier and more hydrated, not to mention the relaxing and soothing sensation of applying the scrub. A perfect texture will provide a mineral-rich buffer to remove dull, dead asking cells, bringing new life to your skin. The added lingonberry essential oil will then leave your skin velvety soft, and lightly scented.
Key Points:
A Himalayan body scrub is an amazing way to keep you skin soft, healthy and clean.
Removes the dull, dead skin cells bringing new life to your skin.
Added lingonberry essential oil leaves your skin velvety soft and lightly scented.
Price: $13.98
7.  Try A New Look With A Face And Hair Cordless Trimmer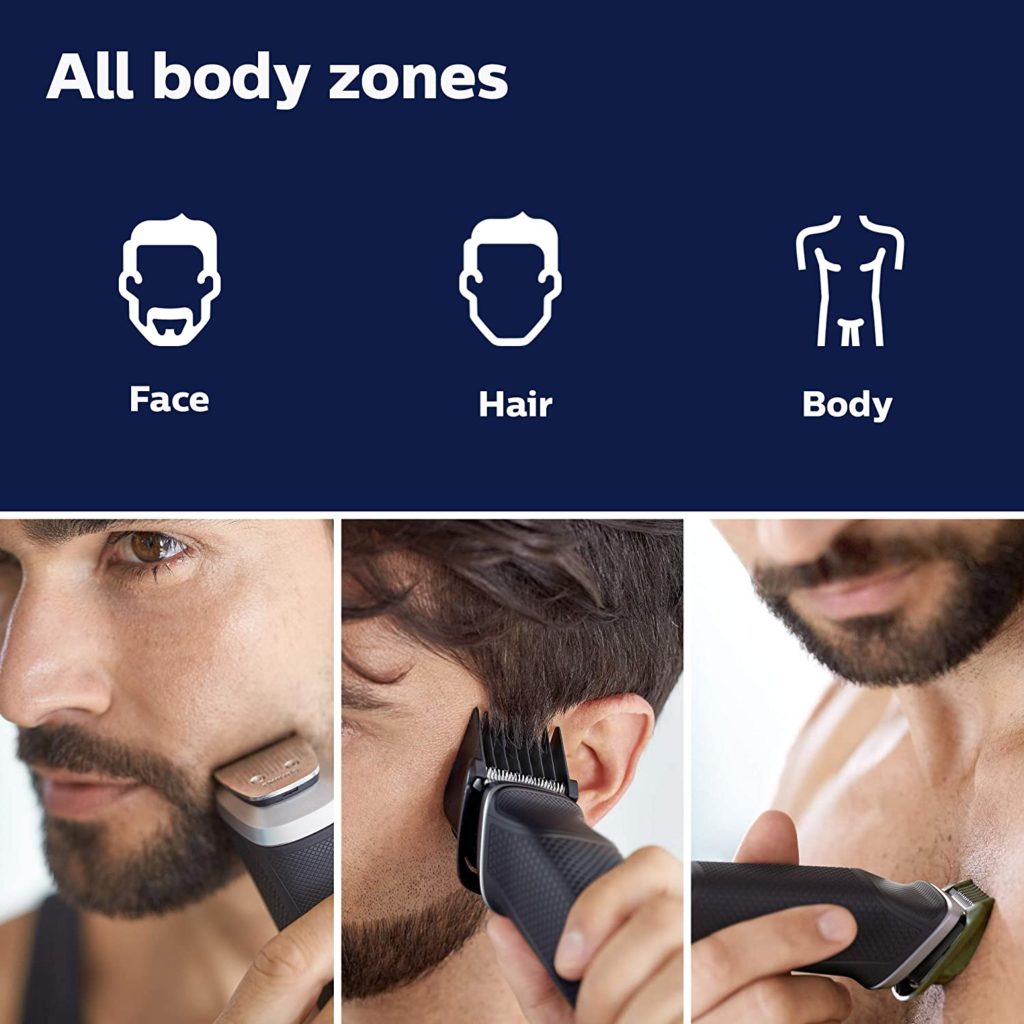 Get a perfect trim, time after time, with this cordless trimming kit including 16 separate attachments, perfect to create any look. There are various beard and hair blades to give you a clean, sharp or stubble look, so test out a few different looks before you land on your perfect cut. The trimmer is very functional, with up to an hour of use on a single charge, and very easy cleaning with removable attachments. The blades are even self-sharpening so you will have a clean shave for years to come.
Key Points:
This cordless trimmer kit includes 16 attachments, including some designed specifically for hair or beard trimming, as well as a nose hair clipper.
The cordless functionality provides an hour of use per charge.
Self-sharpening blades will continue to produce a sharp and comfortable shave for years to come.
Price: $32.95
These self-care items will make you feel younger, healthier, and more vibrant. Don't let isolation make you put your own health and personal care on the back-burner.