7 DIY Home Repairs And Renovations [You Don't Need To "Call The Guy" For]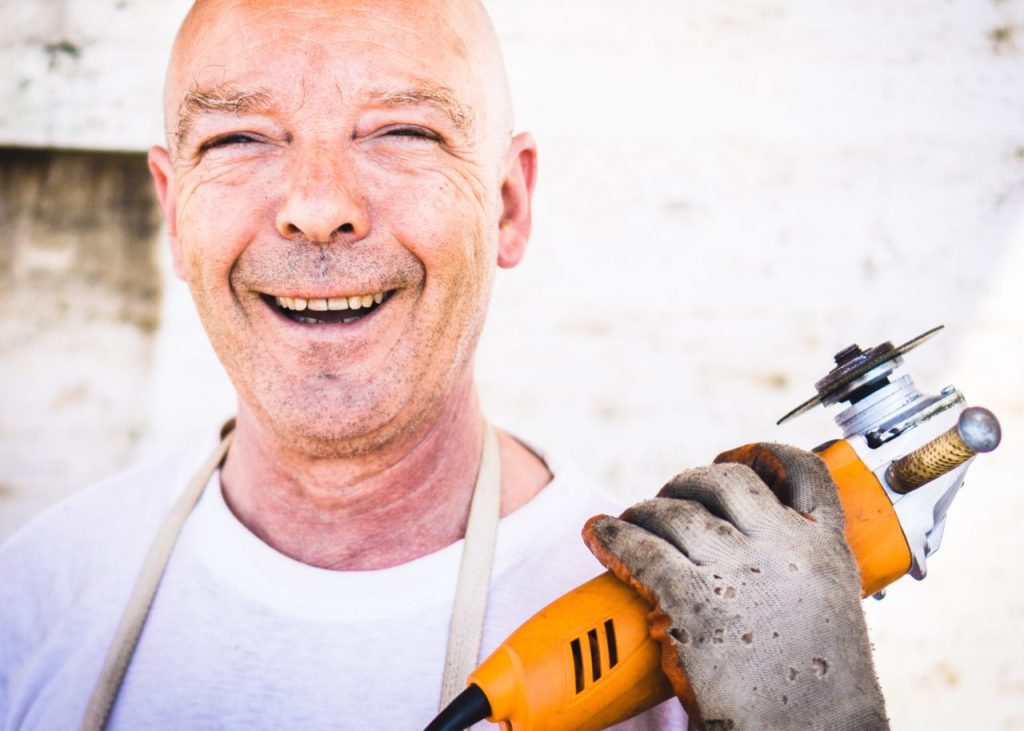 Don't just "call the guy" for your home repair and renovation needs! These products allow you to do the work yourself, for a fraction of the cost. There is nothing like the sense of accomplishment when you finish that project or repair that you didn't think you could do. You will be amazed at what you can achieve with these products!
1. Replace Your Flyscreen Mesh To Enjoy The Fresh Air While Keeping The Bugs At Bay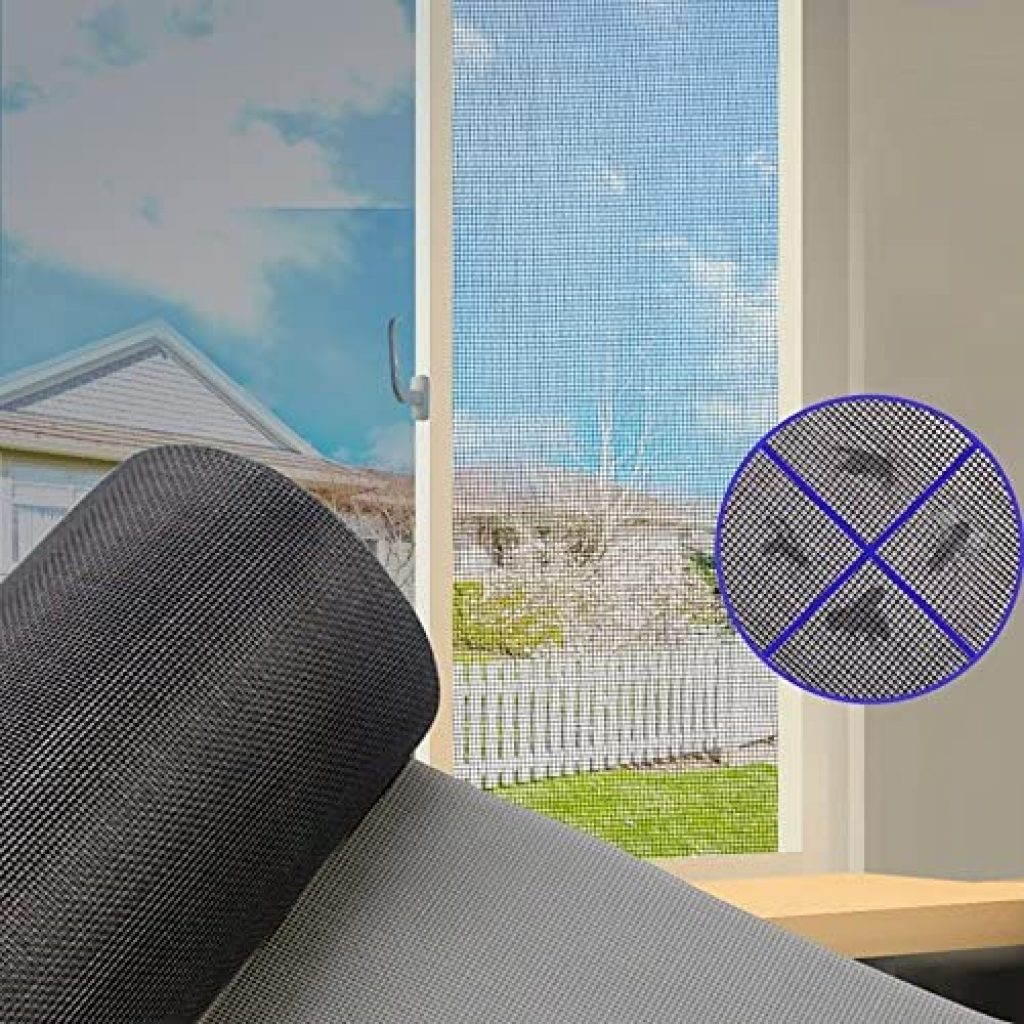 We all enjoy opening the doors and windows to get some fresh air inside, but hate the bugs and flies that come with it! A handyman will charge through the roof to install, or repair your damaged flyscreen mesh on your doors and windows. Did you know that it is incredibly easy and affordable to install yourself? This large roll of flyscreen mesh is made with a high quality fibreglass that is both durable, and easy to cut to size.
Key Points:
Delivered in a roll 30m long and 1m wide, you will be able to install or repair all your flyscreen mesh throughout your home.
It is very easy and affordable to do yourself. The mesh can easily be cut to size, and no special tooling is required to remove the damaged mesh, and install the new flyscreen.
Price: $35.98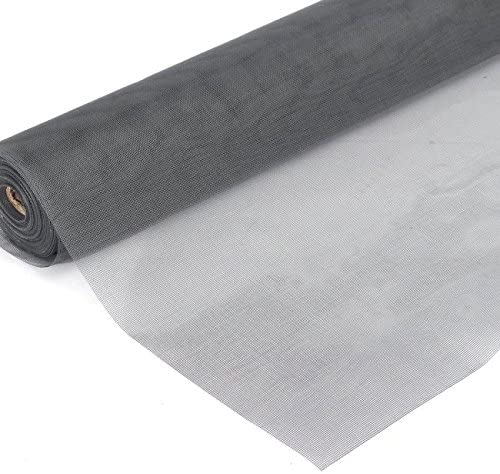 Flyscreen Mesh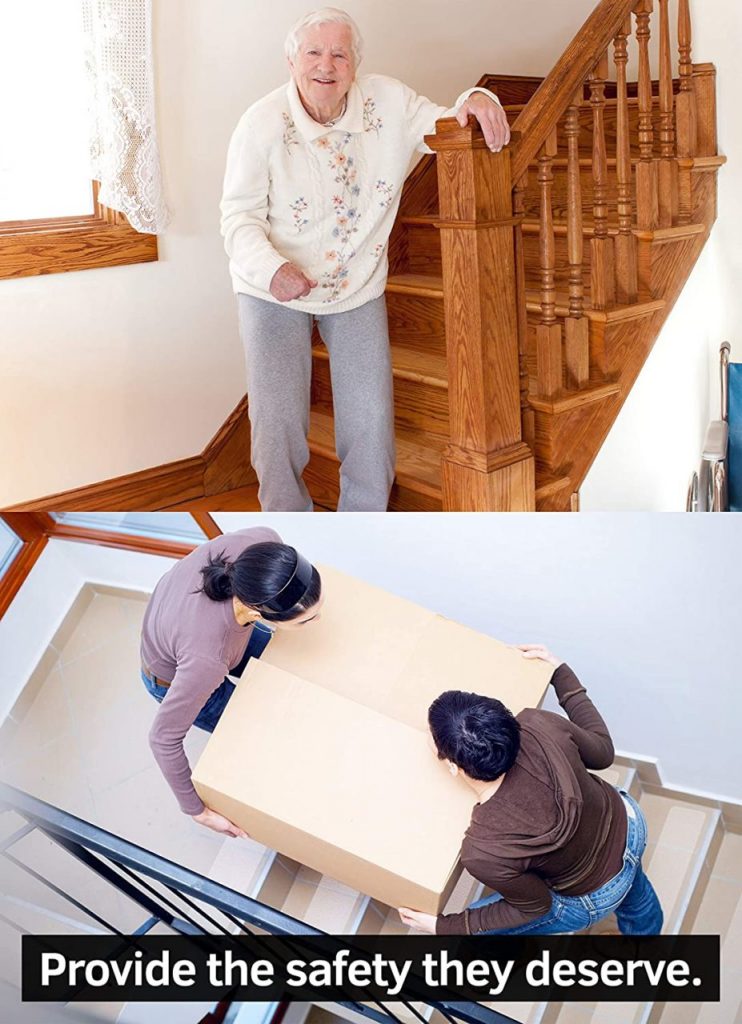 Slips, trips and falls up and down staircases is one of the most common causes of injuries in the home. These pre-cut adhesive, non-slip stair treads can be applied to your stairs, made from hardwood, marble, tile, concrete and much more. The treads provide a tactile surface, significantly increasing the traction, and improving the safety of your stairs. They are made of a clear PEVA material so you won't even know they are there, until they stop you slipping off!
Key Points:
Packaged in a kit of 15 separate, pre-cut treads, together with a roller, for simple, quick and easy installation. There is no easier way to ensure you maximise the safety of your stairs.
Design to protect your loved ones, whether that be the elderly, babies, animals, or anyone using the stairs.
The clear treads will not even show up on your stairs.
They can be applied to virtually all non-carpeted staircases.
Price: $68.72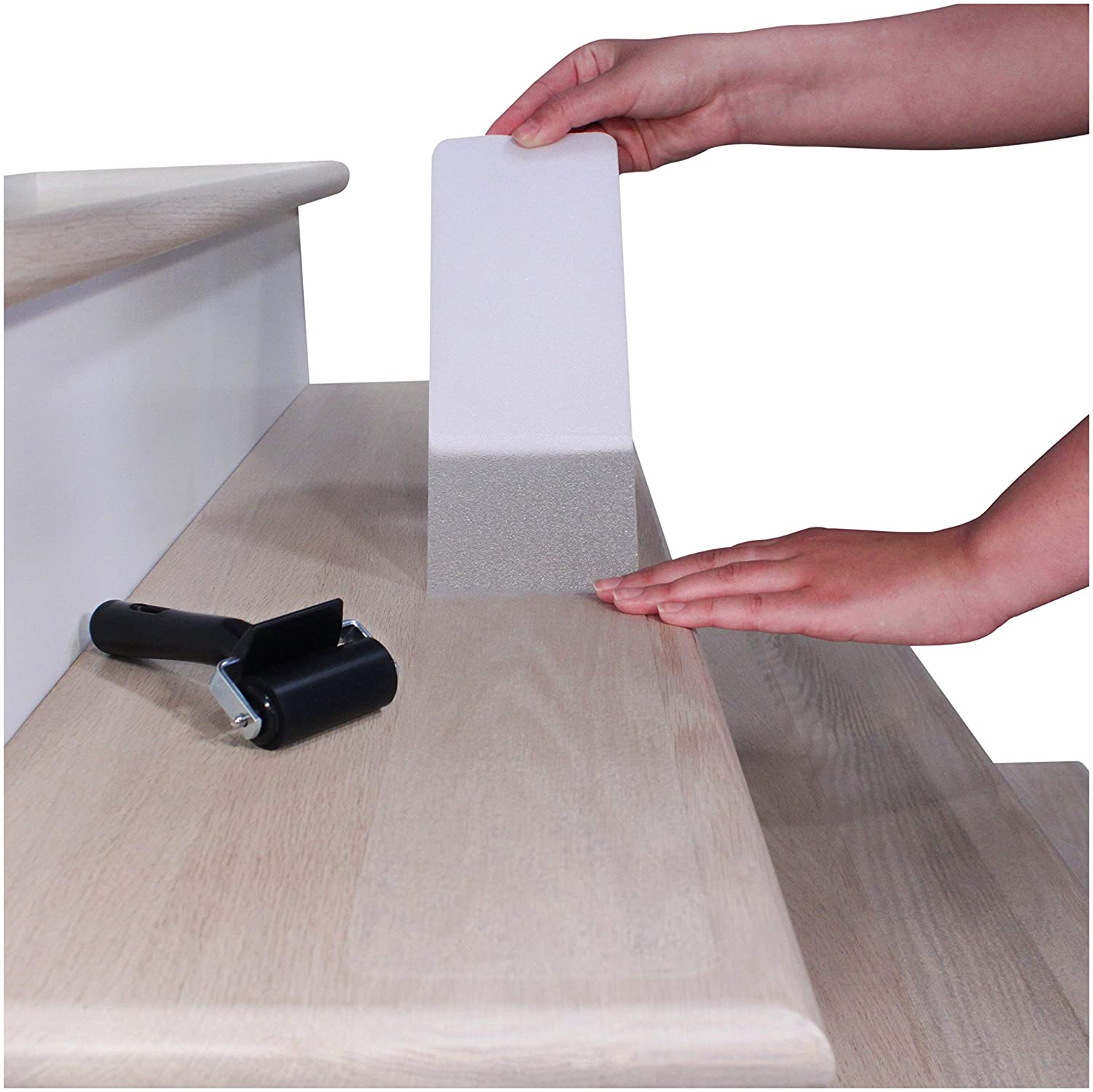 Non-Slip Adhesive Stair Treads
3. The Self-Adhesive Wall Tile Is The Easiest And Most Affordable Way To Upgrade Your Look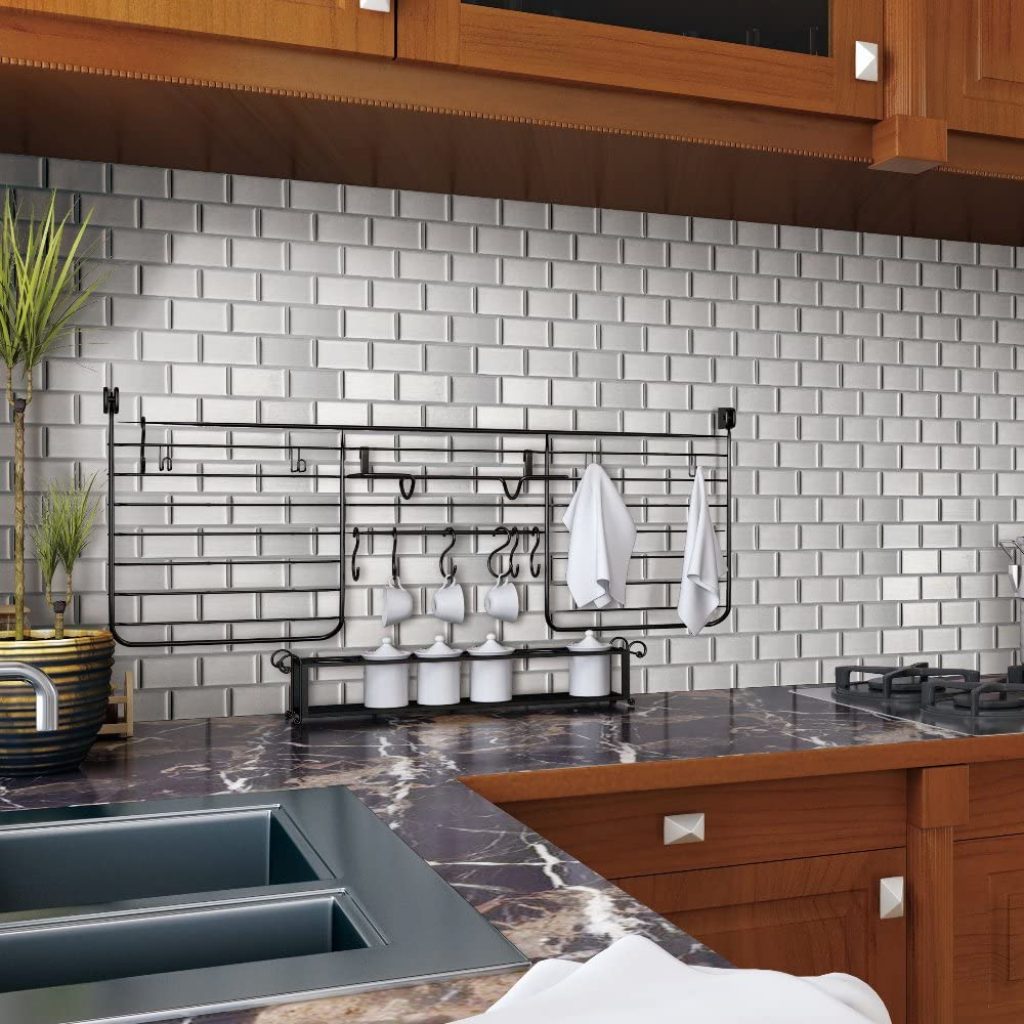 This awesome self-adhesive wall tile will give your home an updated and fresh look, without the hassle and expense of a team of tilers taking over your kitchen! Simply peel and stick these sheets directly onto your existing wall, for an incredibly realistic tiled look. Each sheet is approximately 250mm x 250mm, and can be cut further down to size, so installation will take minutes. They can be used in wet environments, such as your kitchen splashback, or in the hallway or stairs. What's more, if you get sick of the look, simply peel off and replace with a different pattern!
Key Points:
The pack comes in a set of 6 sheets, which can simply be peeled and stuck to your wall, in any spot in your home.
Creates an incredibly realistic tiled look, that no one will notice is not the real thing.
If you get tired of the look, or you are at the end of your lease, you can simply peel the sheets off.
Price: $25.99
Self-Adhesive Wall Tile
4. This Kitchen Sink Tap Will Spruik Up The Look Of Your Kitchen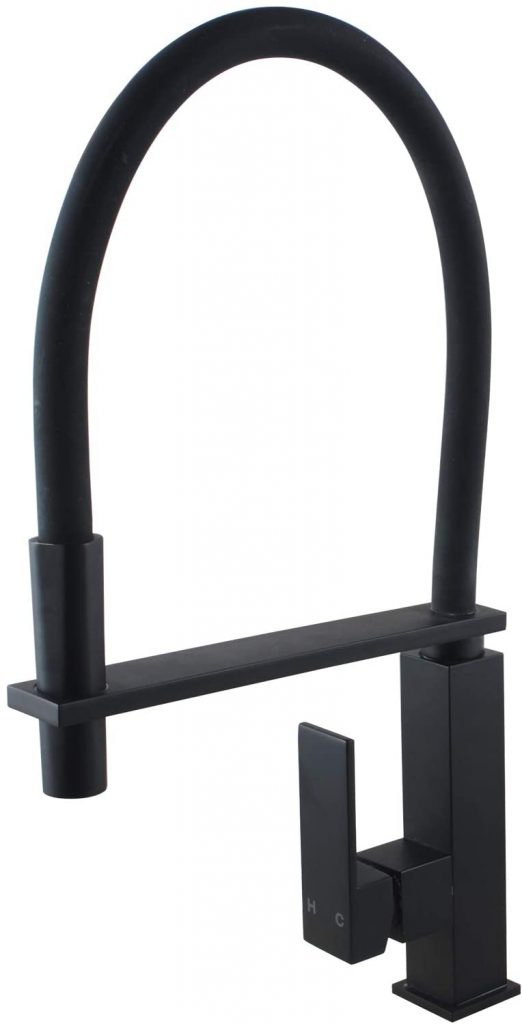 This stunning kitchen sink tap will give your kitchen a brand new, fresh look. The beautiful matte black combines great functionality to also provide a very efficient water pouring, and cleaning tap. The tap has a flexible neck and a 360 degree swivel spout, so you can easily control the water flow without spraying water all over your bench. The tap also has a 5.5/6 star water rating, with a discharge at an efficient 6.0 L/min.
Key Points:
This beautiful kitchen tap will give your kitchen new, fresh look with its matte black finish.
The tap is also incredibly functional, with a fully flexible neck and 360 degree swivel spout, allowing complete control over the water flow.
Price: $145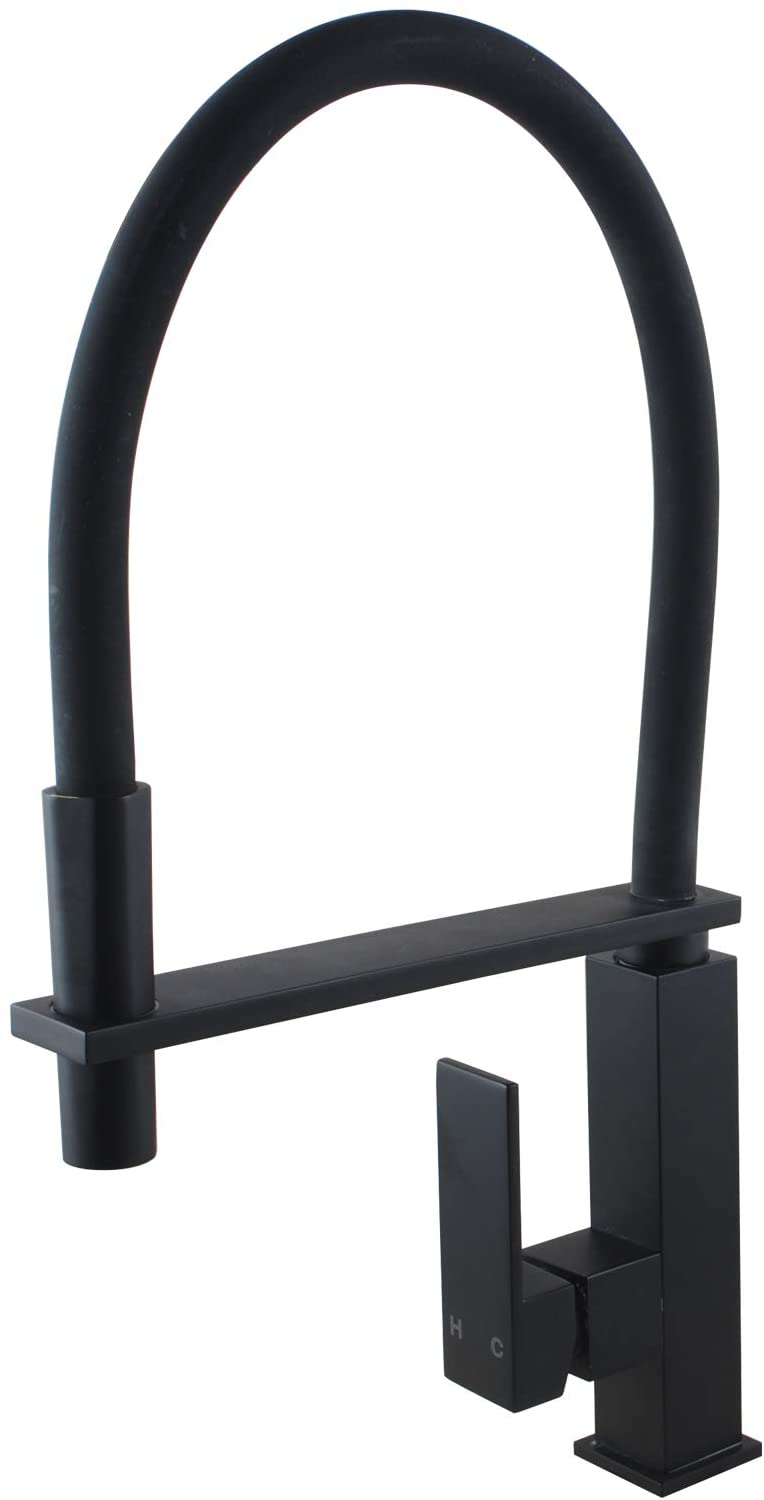 Kitchen Sink Tap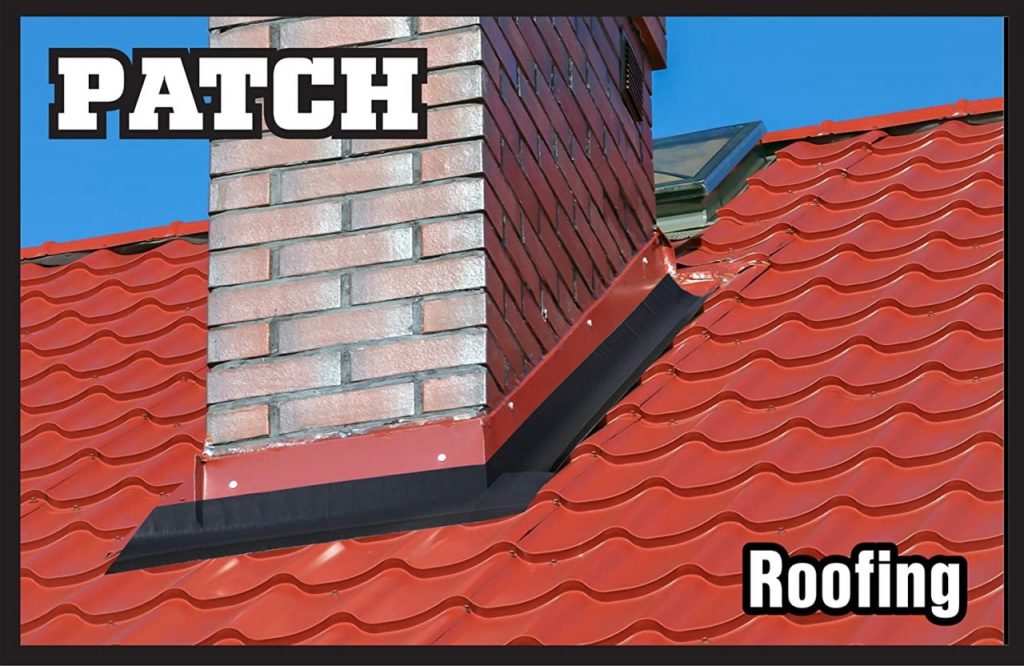 Gorilla tape brings a whole new level of quality and functionality to cloth or scrim-backed tapes. This waterproof tape can be applied to virtually any surface, including plastic, metal, rubber, wood, glass, acrylic and much more. What's more, it can be applied in any wet environment, including underwater to create a completely rigid seal. So whether you are looking for a permanent repair, or you just want to control the leak in your pipe before the plumber comes, Gorilla tape is the solution!
Key Points:
You never know when you will need the best cloth-based waterproof tape on the market, so you may as well have a roll on hand. Whether it is cracks or leaks in your pool or pipes, a gap in your rood, a panel dislodged from your car, or much more, you will be thankful you had Gorilla tape on hand.
Apply this tape onto virtually any surface, in any condition, including underwater, to provide a long term, completely rigid seal.
Price: $22.83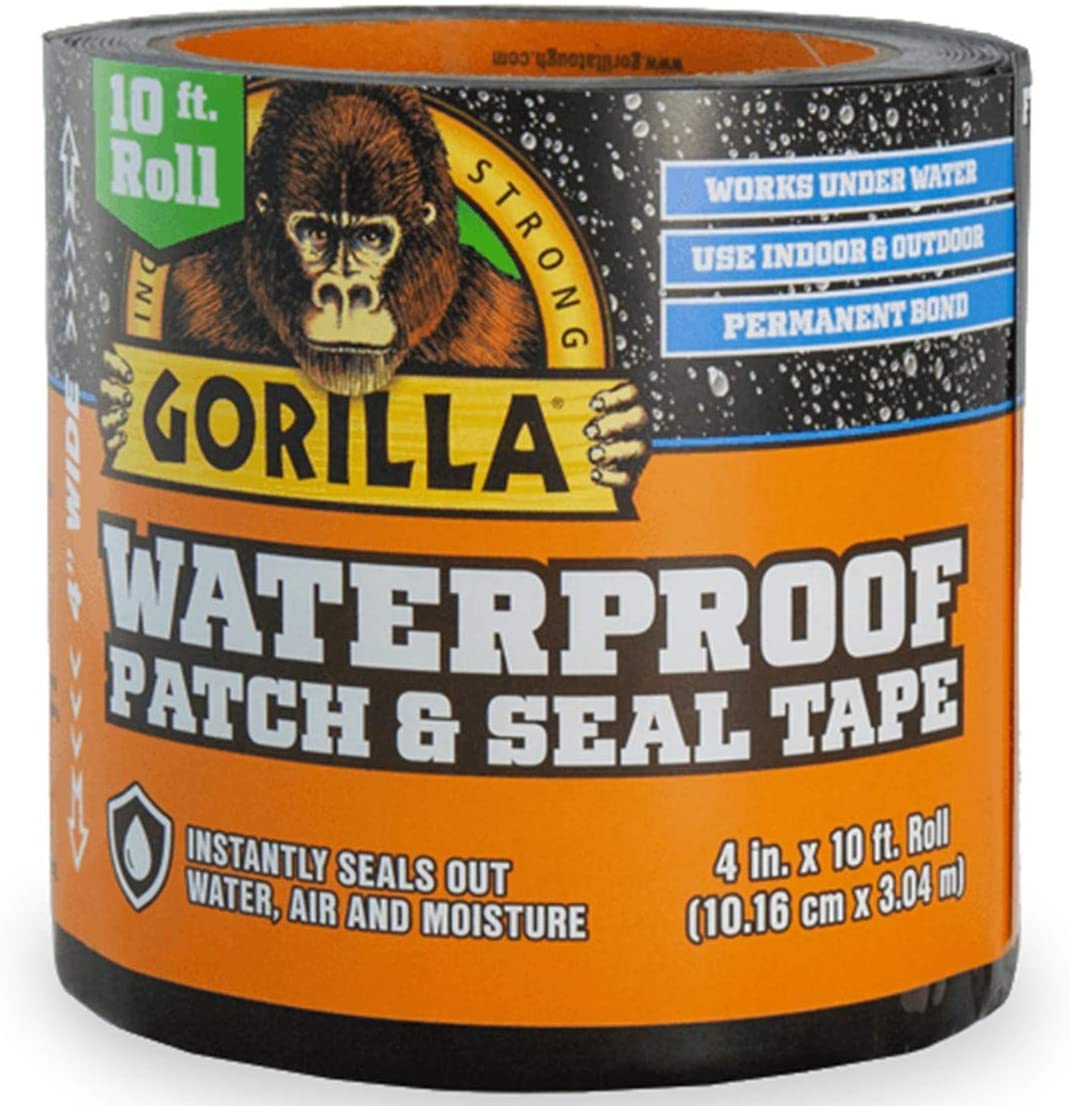 Waterproof Patch & Seal Tape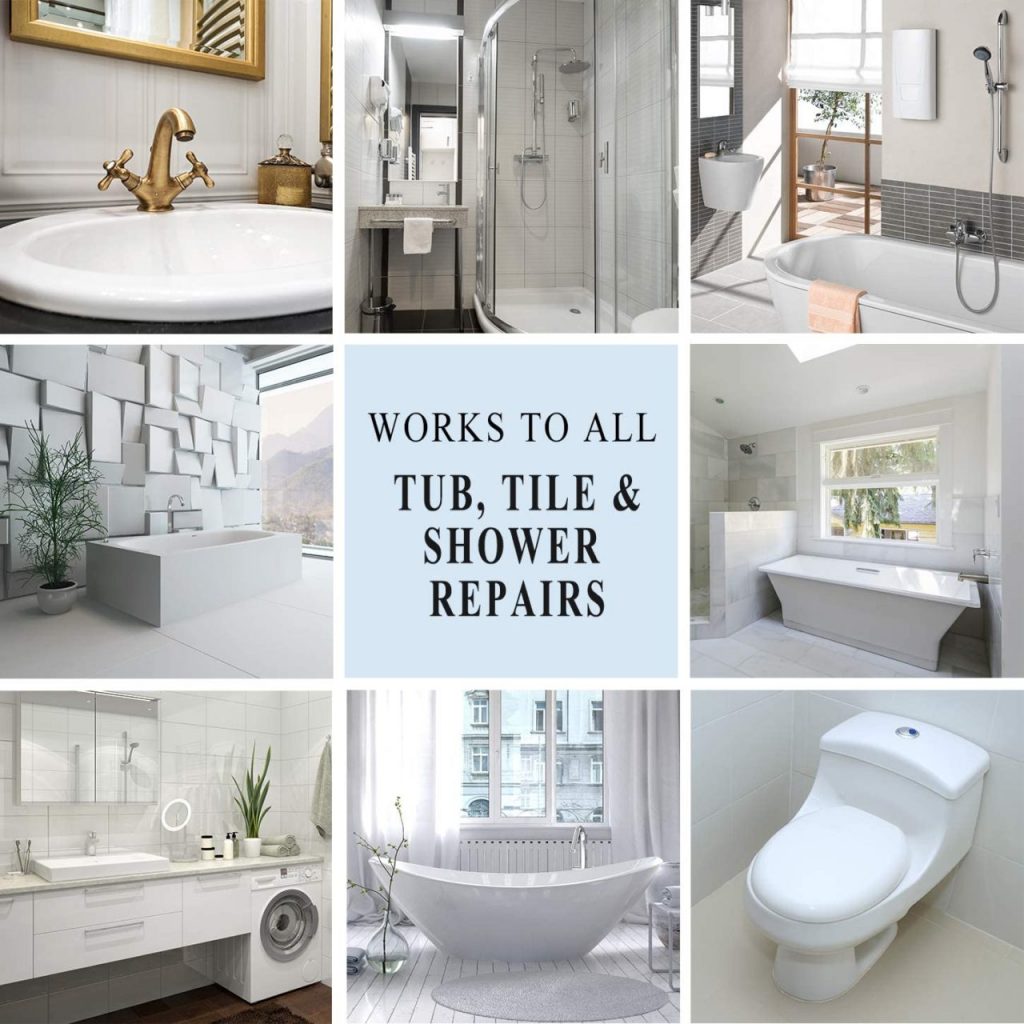 Our bathtubs, tile countertops and sinks get a lot of use day to day, and can wear and crack as a result. If this is the case, you do not need to pay to replace, or have a handyman come and repair it for you. This complete porcelain and ceramic repair kit comes with everything you need to repair your bathroom or kitchen items yourself. The kit comes complete with an instructional guide, as well as the appropriate mixers, scrapers, sandpaper and more, so you can make your ceramics and porcelains shine and look new.
Key Points:
Wearing and cracking in your porcelain or ceramic items does not mean they need to be replaced. This repair kit allows you to repair your expensive products yourself.
The repaired crack will not leak, and will blend in, not being obvious to the naked eye.
Price: $33.43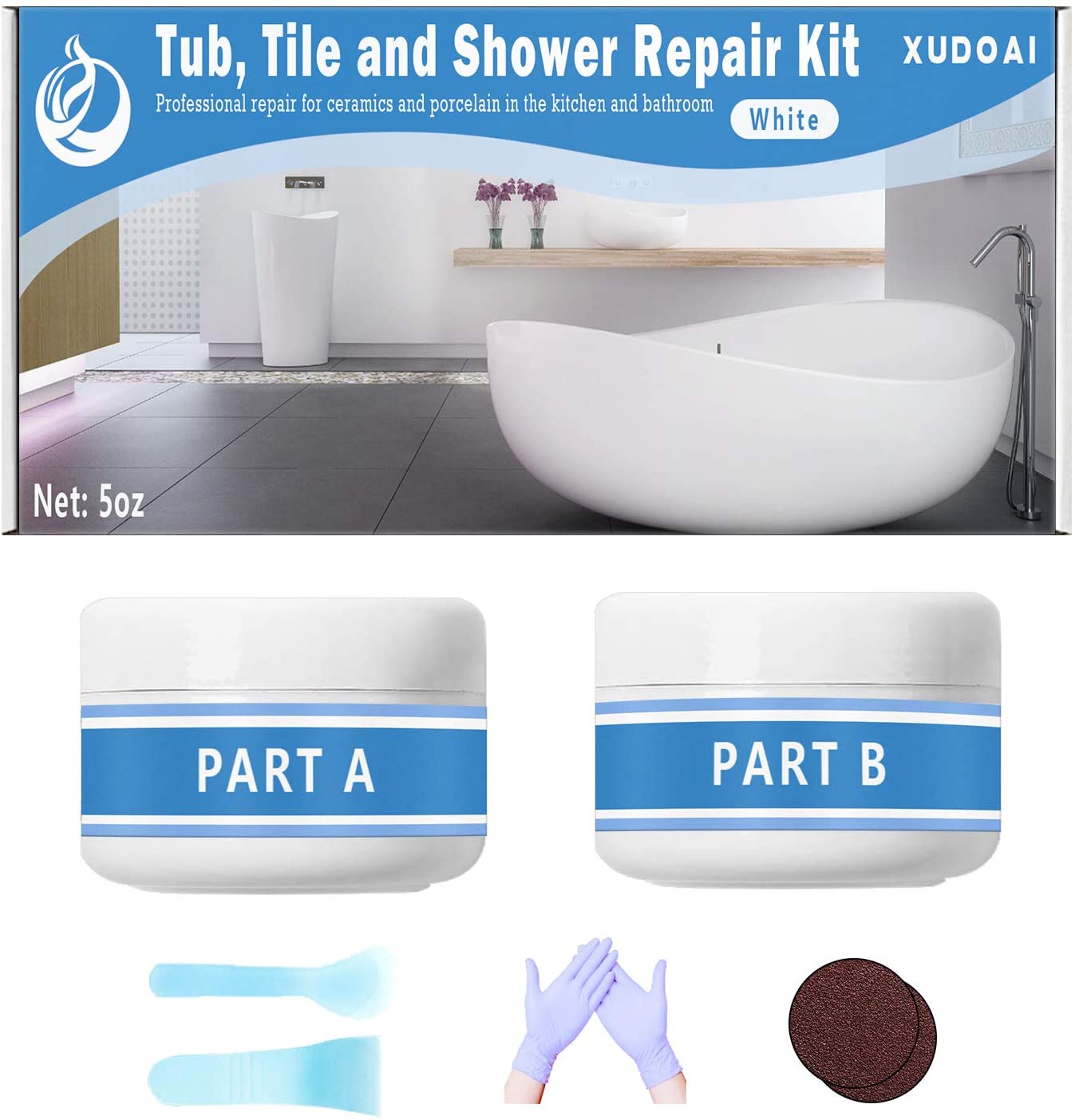 Tub, Tile and Shower Repair Kit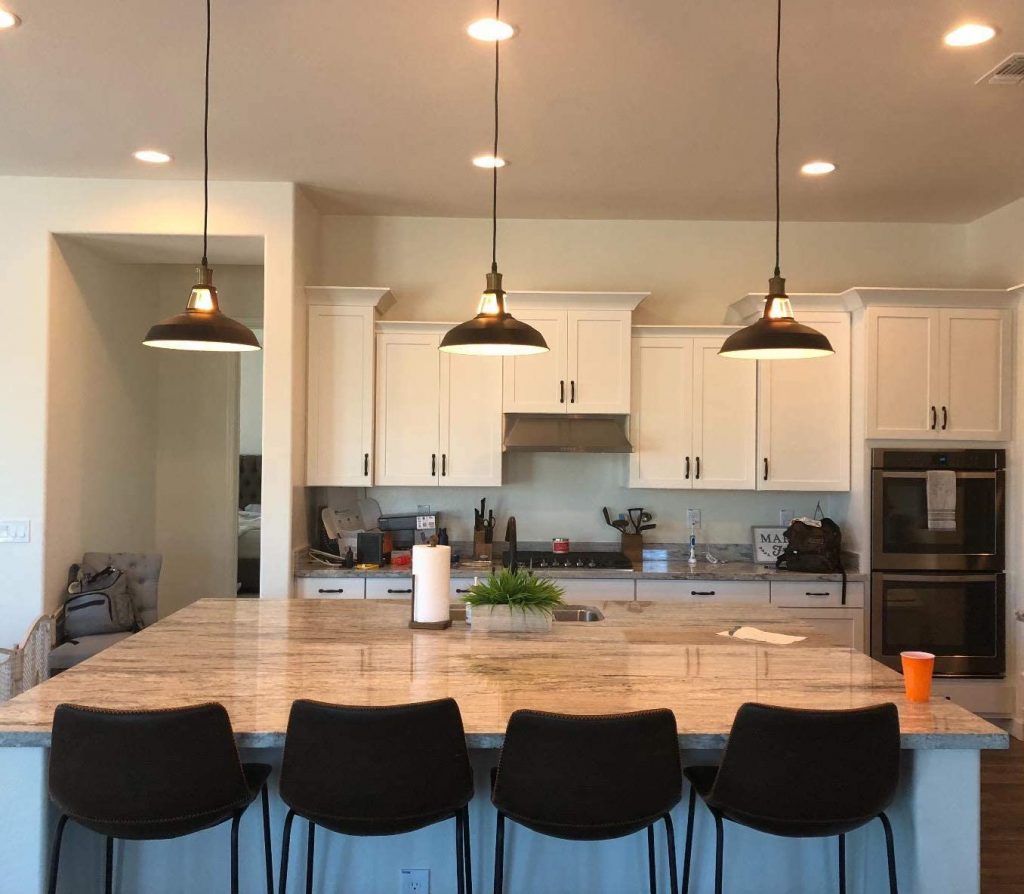 This converter kit can transform any of your recessed ceiling light fixtures into a pendant fixture, capable of installing a pendant light up to 22kg's. You can enhance the look of your kitchen, bedroom, dining or living room by hanging your favourite pendants, without the hassle of having an electrician or handyman come to change your fittings. This kit allows you to do-it-yourself, and has no exposed screws or fittings.
Key Points:
Upgrade your look by transforming any recessed ceiling fitting into a pendant light with this converter kit.
The kit comes with 4 separate fittings, so multiple lights can be converted together, or in separate rooms in the house.
Each fitting is capable of supporting a pendant of up to around 22kg's, and will not expose any screws or fixtures.
The kit comes complete with an installation guide and all tools necessary for you to easily do the conversion yourself.
Price: $105.85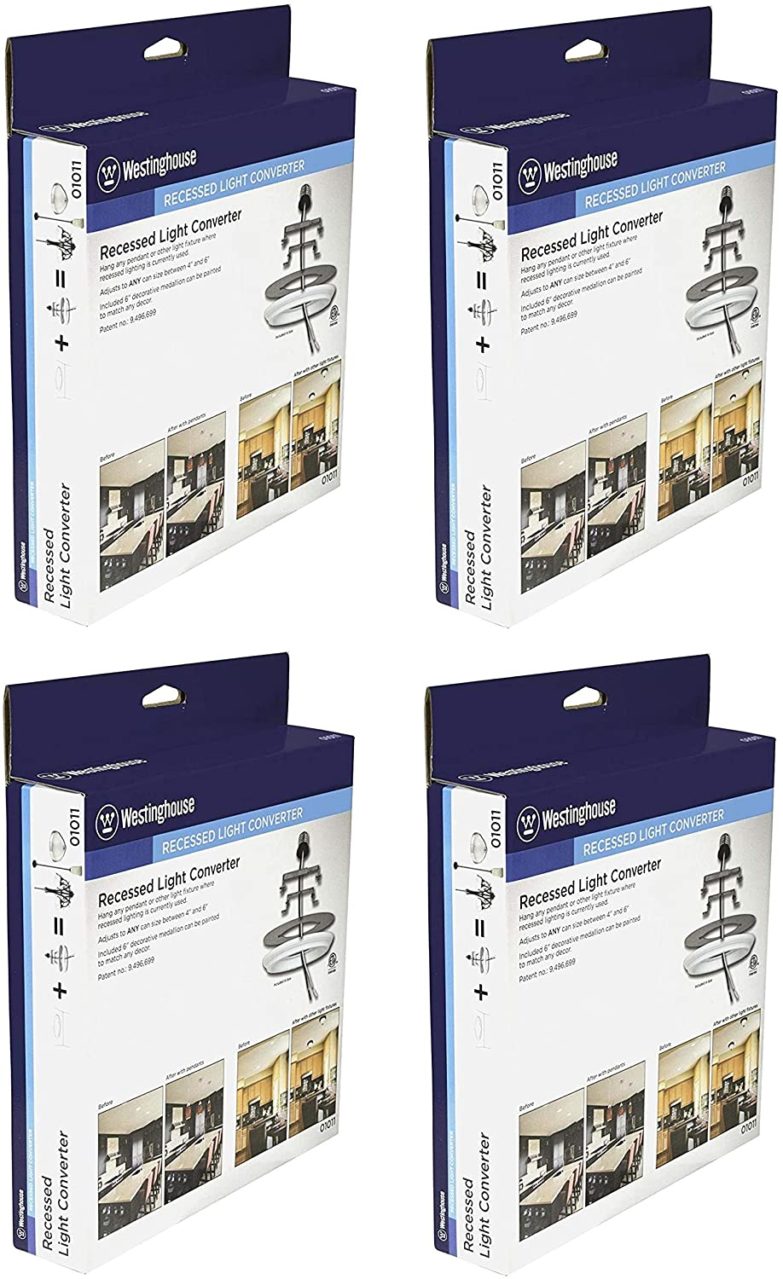 Recessed Light Converter
Roll up the sleeves and get to work! These products make your home repairs and renovations easy. And you can do it all for a fraction of the cost of having the handyman come in to do what you could have done yourself.