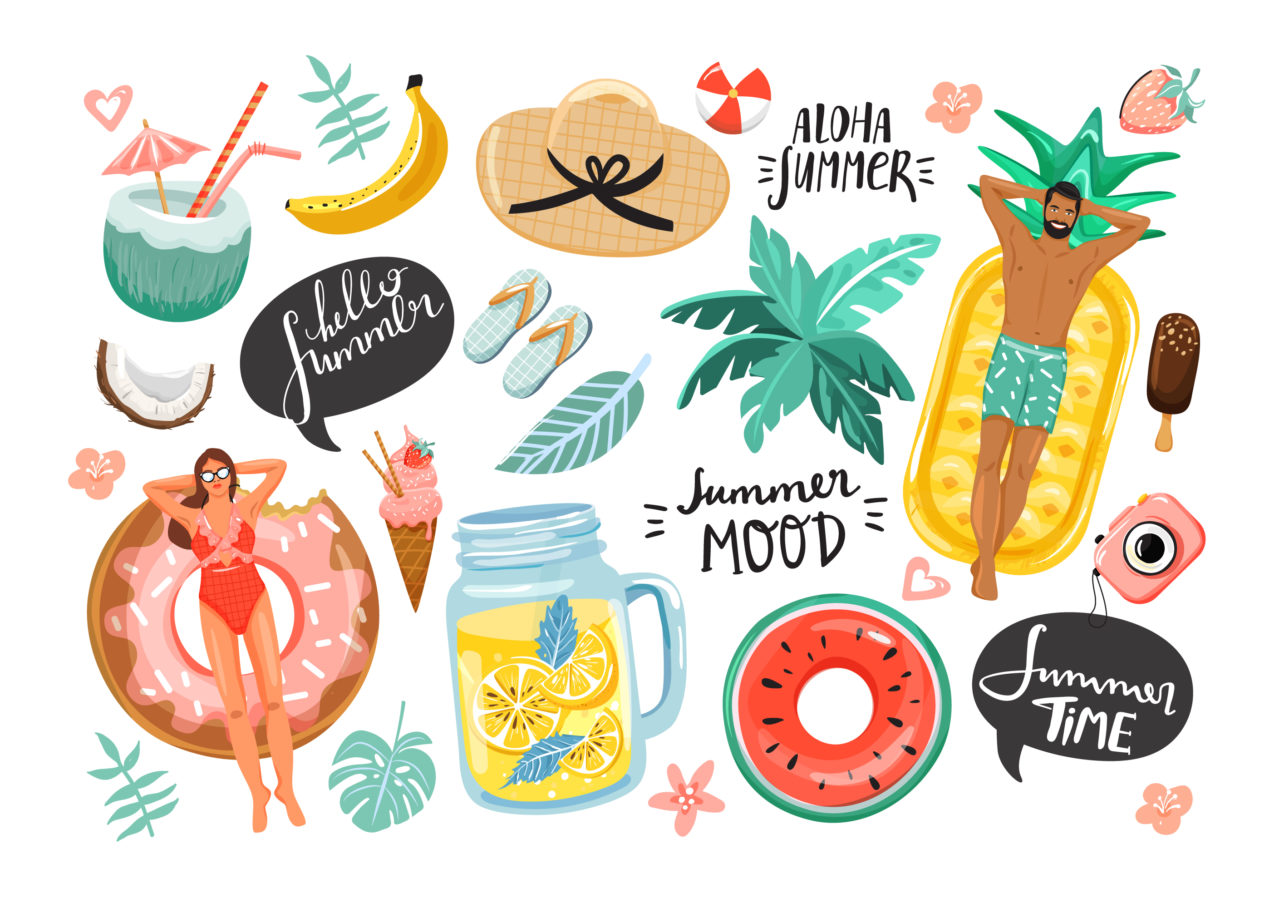 Summer is just around the corner everybody! Every day we feel a little warmer, a little brighter, and a little more drawn to get outdoors (safely), and enjoy it. So how do we make sure this summer is even more special than normal? Well, these products will go a long way to get you there….. whether it is something to enjoy the fun and outdoors from your own home, or to entertain some friends and family, you don't need to worry, we have you covered!
1. George Foreman Outdoor Electric Grill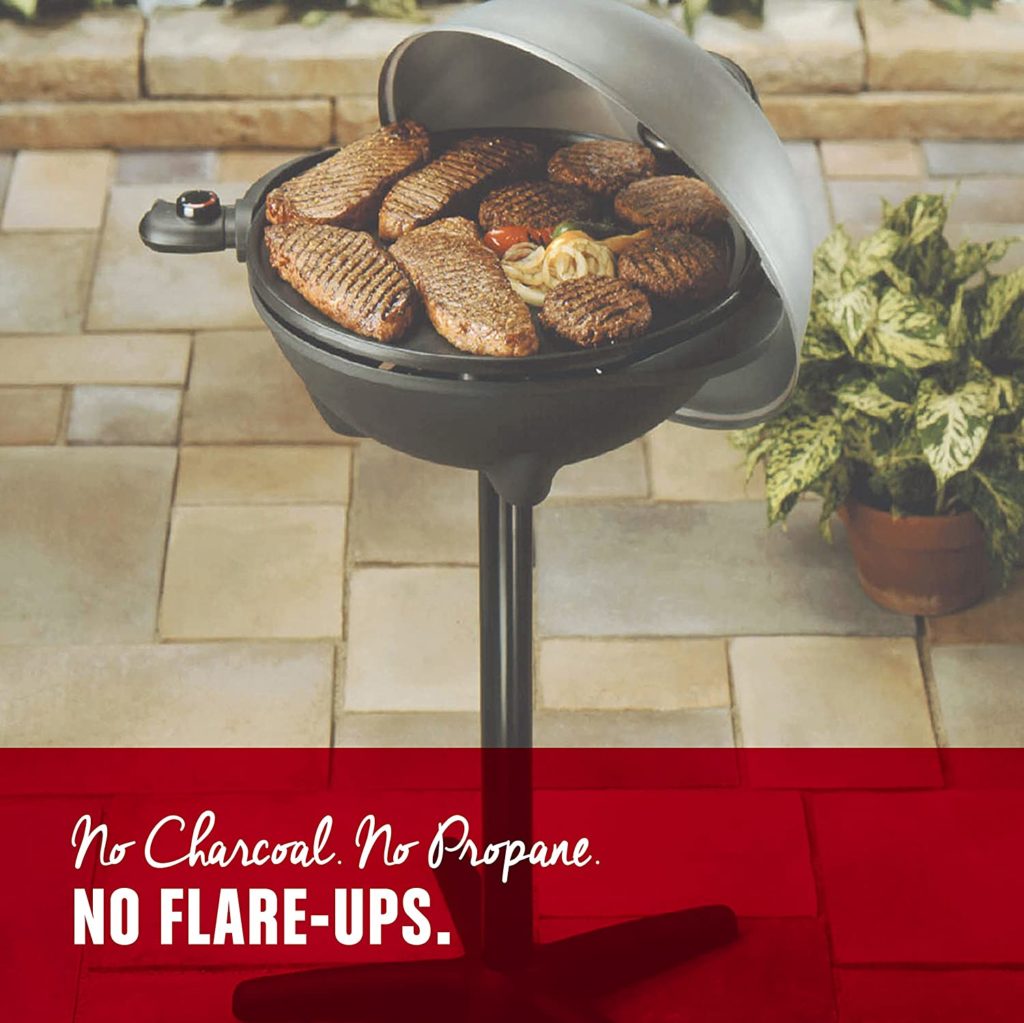 It just isn't summer without enjoying the great outdoors with your own George Foreman Grill! Whatever your favorite meats or veggies, you can be confident of getting that perfect cook every time with the adjustable temperature control, fat removing slope, and removable grill plate. If you fancy, you can even remove the stand, and use the grill inside. The grill is apartment-approved so you do not need to worry about upsetting the landlord, or the fire department!
Key Points:
This grill is so easy to use, there is no charcoal or lighter fluid to worry about. It is completely electric, easy to clean, and non-stick.
The grill comes with a removable stand, a domed lid, a fat-removing slope, and a removable grill plate, so it can be used in almost all conditions, and for a large range of produce.
Price: $89.99
2. Aqua Monterey Hammock Inflatable Pool Float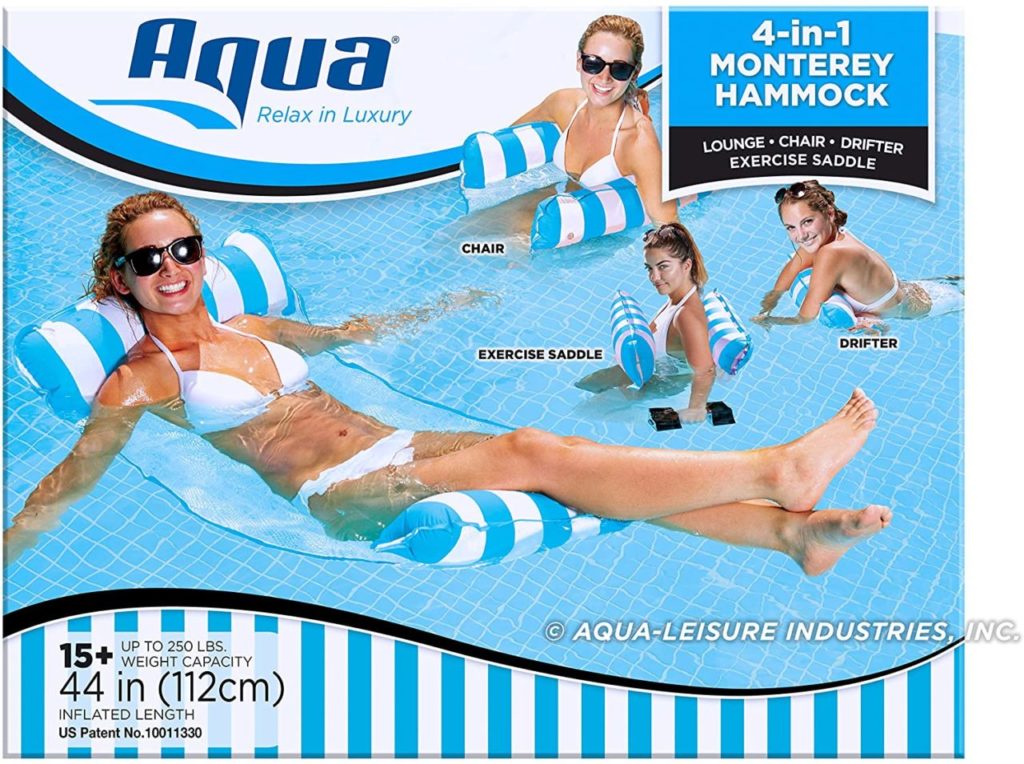 What better way to spend a summer's afternoon than relaxing into your Inflatable Pool Float Hammock! Enjoy summer the right way, this float is very versatile and is perfect to be used as a lounge, chair, drifter or even an exercise saddle. The seat rests in the water, making it very easy to get in and out of, so is the perfect solution for Seniors, Expectant Mom's, or anyone really!
Key Points:
The 4-in-1 design converts to a lounge, chair, drifter or exercise saddle.
The seat rests in the water, so there is no need to jump in to get on or off.
Price: $15
3. Sunnyglade Patio Umbrella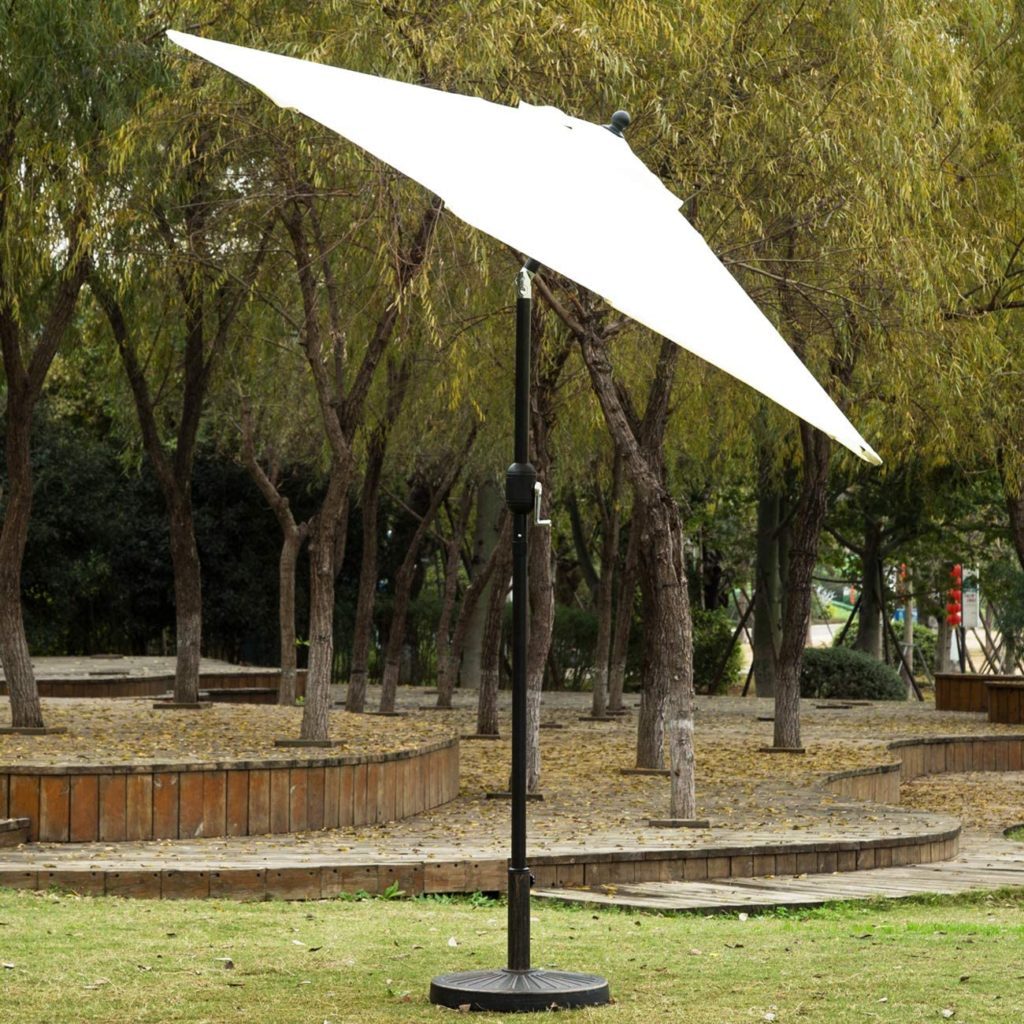 This patio umbrella is the perfect answer for a bright and sunny summer day. It includes some awesome features, such as easy height and angle adjustment, wind vents, and a very smooth crank and tilt mechanism, so there are no unnecessary cords or pins to wrangle around. It is available in seven colors and patterns, so no matter your decor, this is the perfect patio or garden accessory for you.
Key Points:
This umbrella is made of lightweight aluminum, and the pole unscrews in the middle, so it is incredibly easy to transport or store.
The fabric is very high quality, so it will do a great job blocking the sun's rays, and withstand the wind and rain.
Adjust the height with a smooth crank handle, and the tilt angle with a push button. There are no annoying cords or pins to worry about.
Available in seven different colors and patterns.
Price: $39.99
4. Set of 2 Adjustable Zero Gravity Lounge Chairs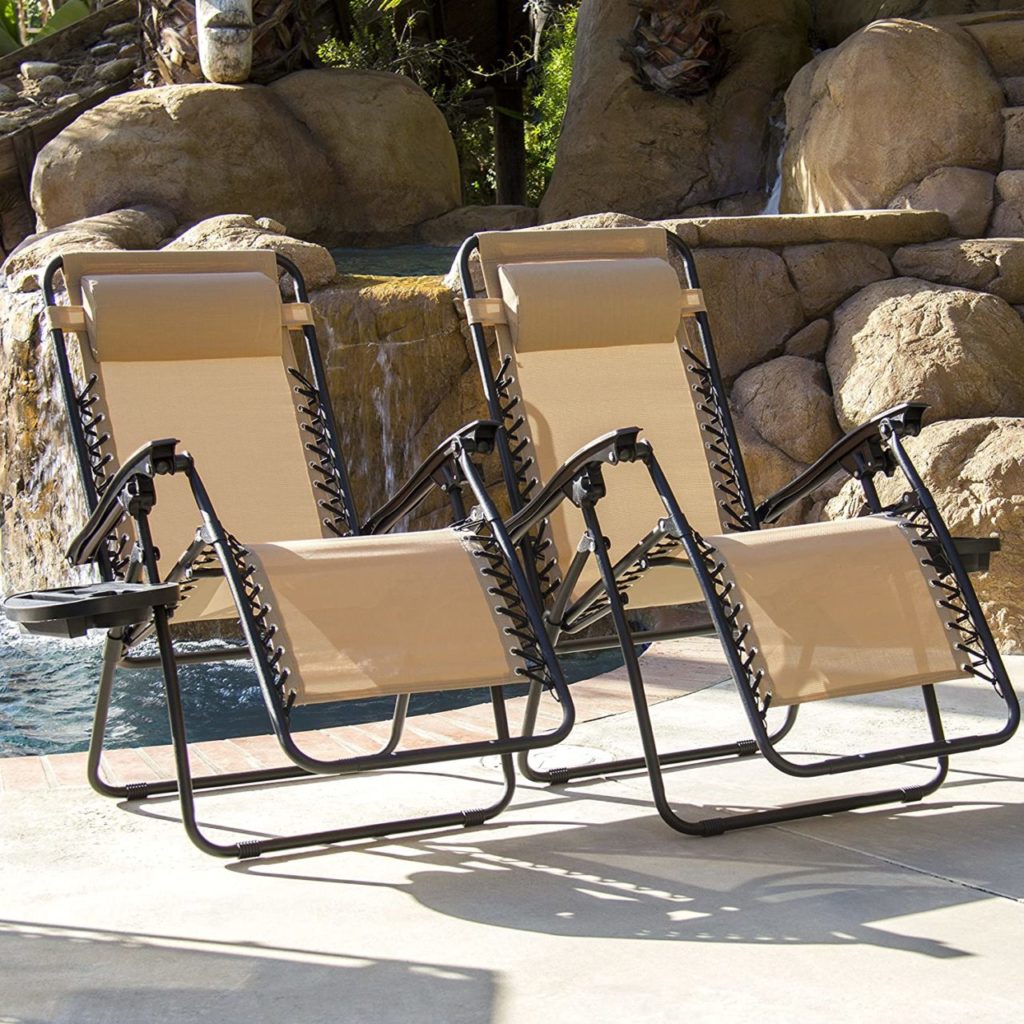 Make sure you have the sunblock ready because you are going to be spending a whole lot of time in your Zero Gravity Lounge Chair. Specifically designed to take all the pressure and weight off, you can recline into a perfect position, with a lockable mechanism to ensure you aren't going anywhere! You can also keep everything on hand with the detachable tray.
Key Points:
Recline into a zero-gravity position for the ultimate comfort position to take all the weight off.
With a set of two, you can enjoy endless hours of relaxation with your closest loved ones.
Choose from a large range of colors to suit your home.
Price: $154
5. Splash Pad Sprinkler Pool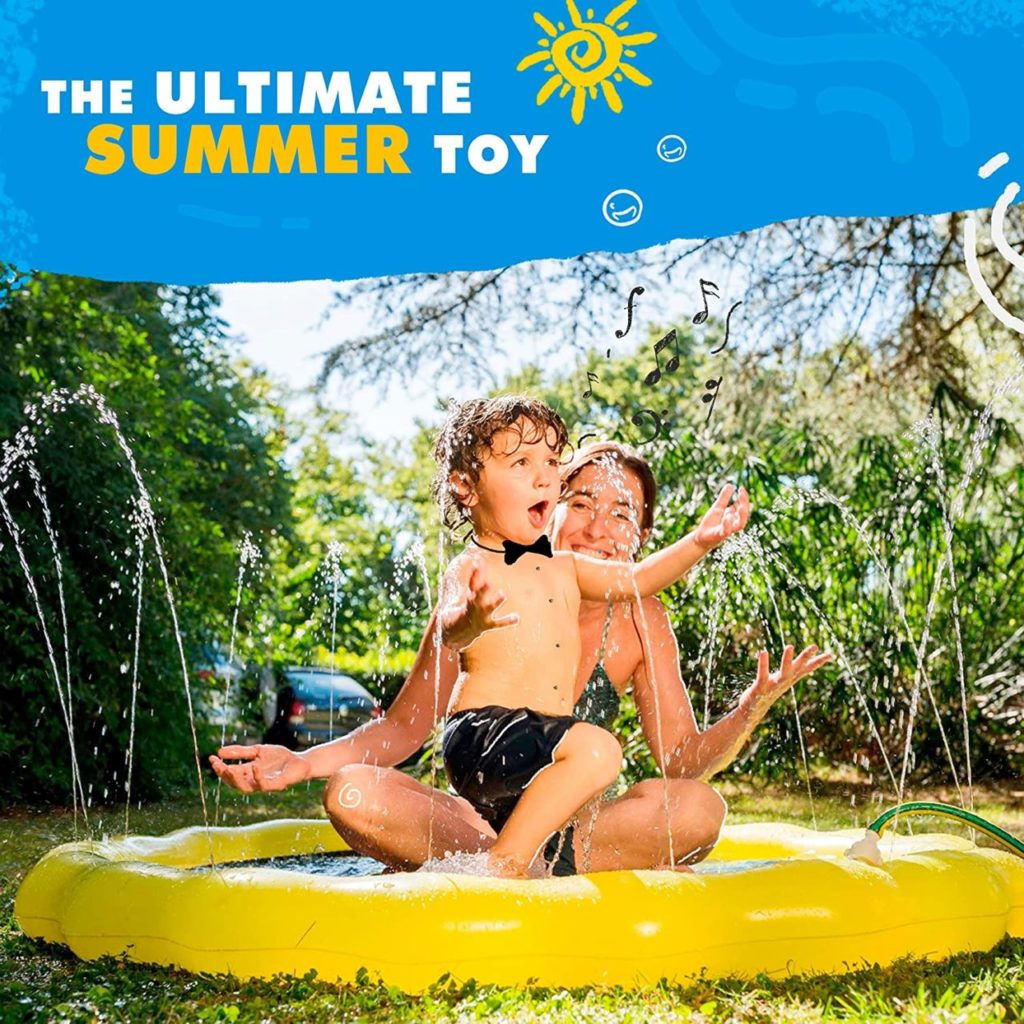 You will struggle to get the kids indoors with this awesome Inflatable Sprinkler Pool, and guess what… they might just learn something along the way as well! Choose from a range of styles, including a world map, alphabet, or colored balloons, so your kids can unknowingly take in a little education while they are splashing around.
Key Points:
Kids love nothing better than splashing around in a pool, not to mention the sprinklers.
As a parent, you also won't have to worry, the pool is very safe, and your kids might even learn a thing or two with the educational patterns you can choose from for the base of the pool.
Price: $34.99
6. Intex Explorer K2 Kayak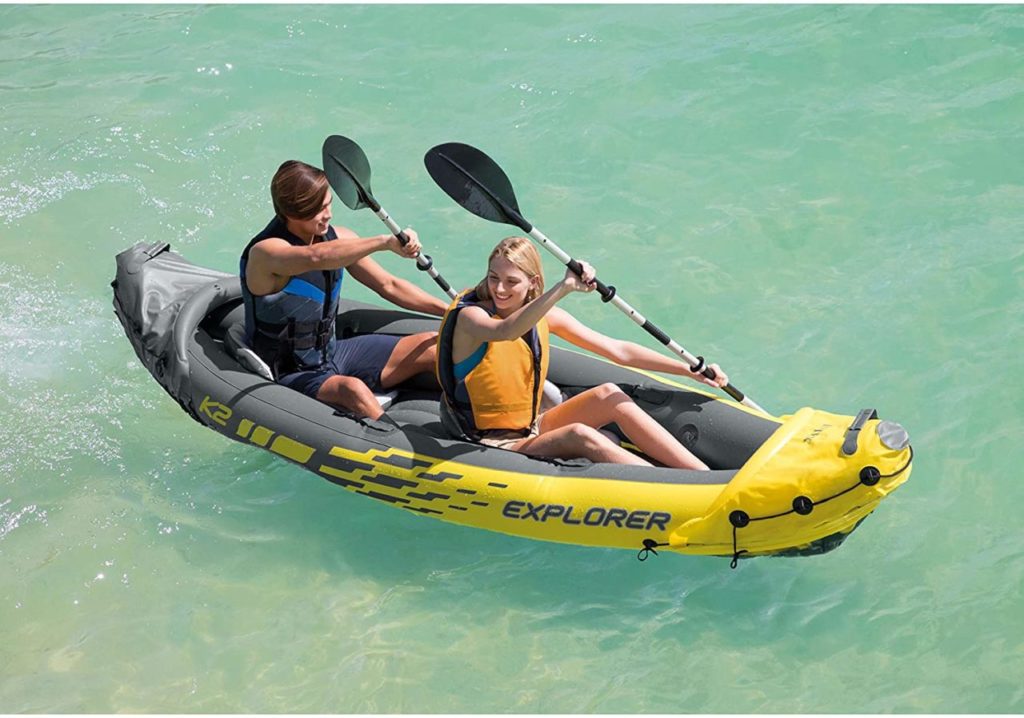 If you live anywhere near a lake, or mild river, and don't have a kayak ready to go for summer, what are you doing! You do not need to worry about storage space, or transport, with this amazing inflatable kayak, which folds away into the included carry bag. It comes with a Hi-output pump and 2 paddles so there is nothing more you need to get out on the water and enjoy the summer.
Key Points:
The kayak body is made from heavy-duty puncture-resistant vinyl with three separate air chambers to protect it from going flat.
Features an I-beam floor for rigidity.
It can be inflated incredibly quickly with the included pump, and Boston valves.
Price: $129.99
7.  Keter Eden Bench Deck Box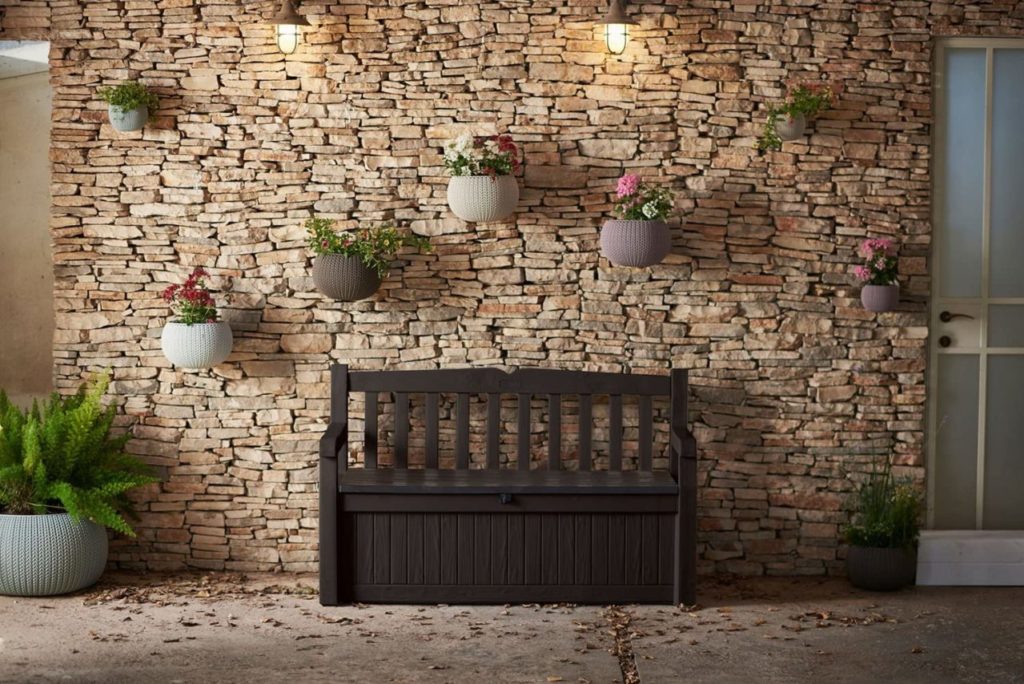 This handsome patio bench is far more then meets the eye. Expanding your outdoor storage does not need to be ugly, in fact, you will enhance the look of your outdoor area, and have a massive storage compartment with this bench. Under the seat is 70 gallons of hidden, and lockable storage.
Key Points:
This stylish and elegant patio bench can comfortably seat 2 or 3 adults.
It provides an additional 70 gallons of hidden, and lockable storage.
It is made with a weather-resistant resin so it will keep its elegant color for years to come.
Price: $125.66
We are getting the first hints that summer is on the way, so ensure that you are ready with these awesome items!