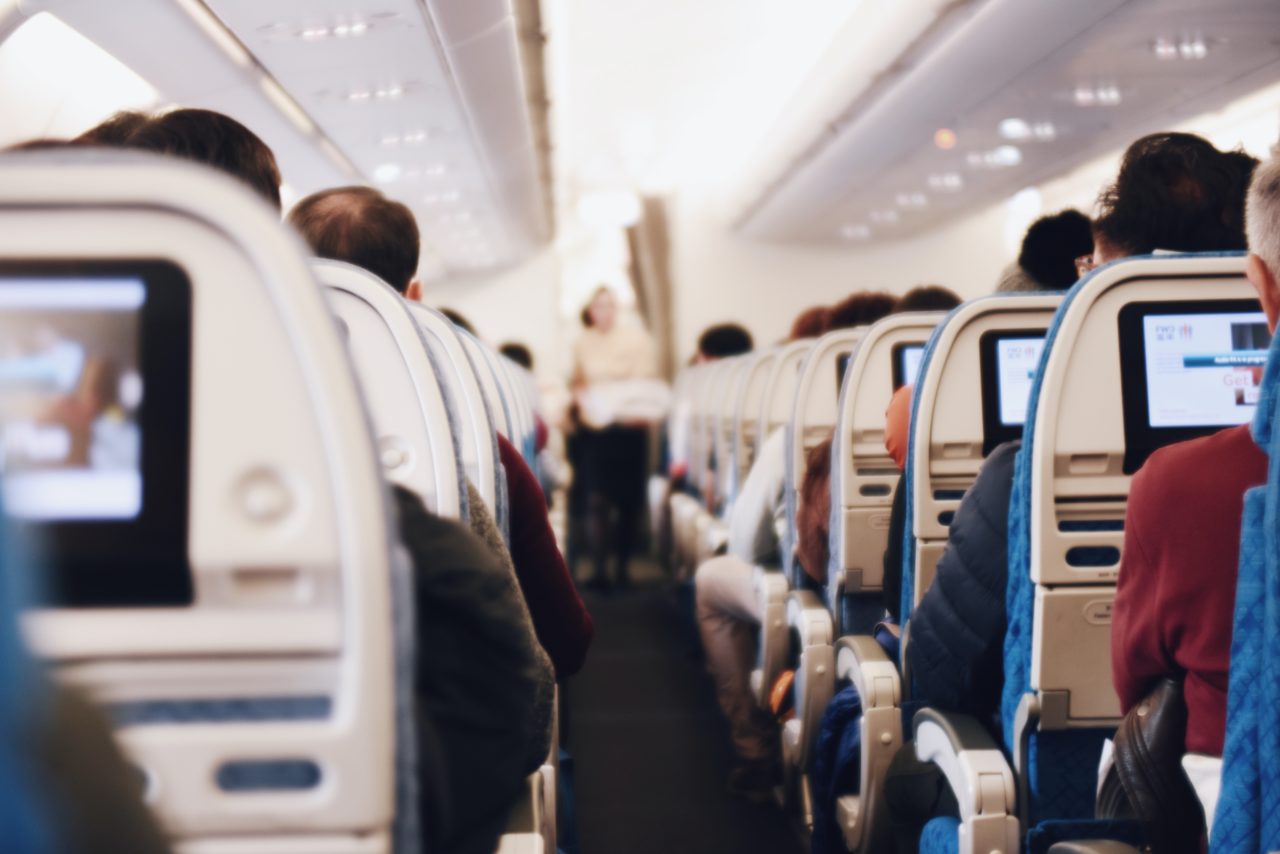 Get comfortable no matter the situation. These handy accessories can be used at any time to get you in that perfect position to promote deep sleep. They can be used on the move, or any time we want to rest, and might not be in our own beds. Being comfortable when we sleep is incredibly important to ensure we do not wake up stiff and sore, and have plenty of energy to attack every day!
1. The Most Practical And Comfortable Neck Pillow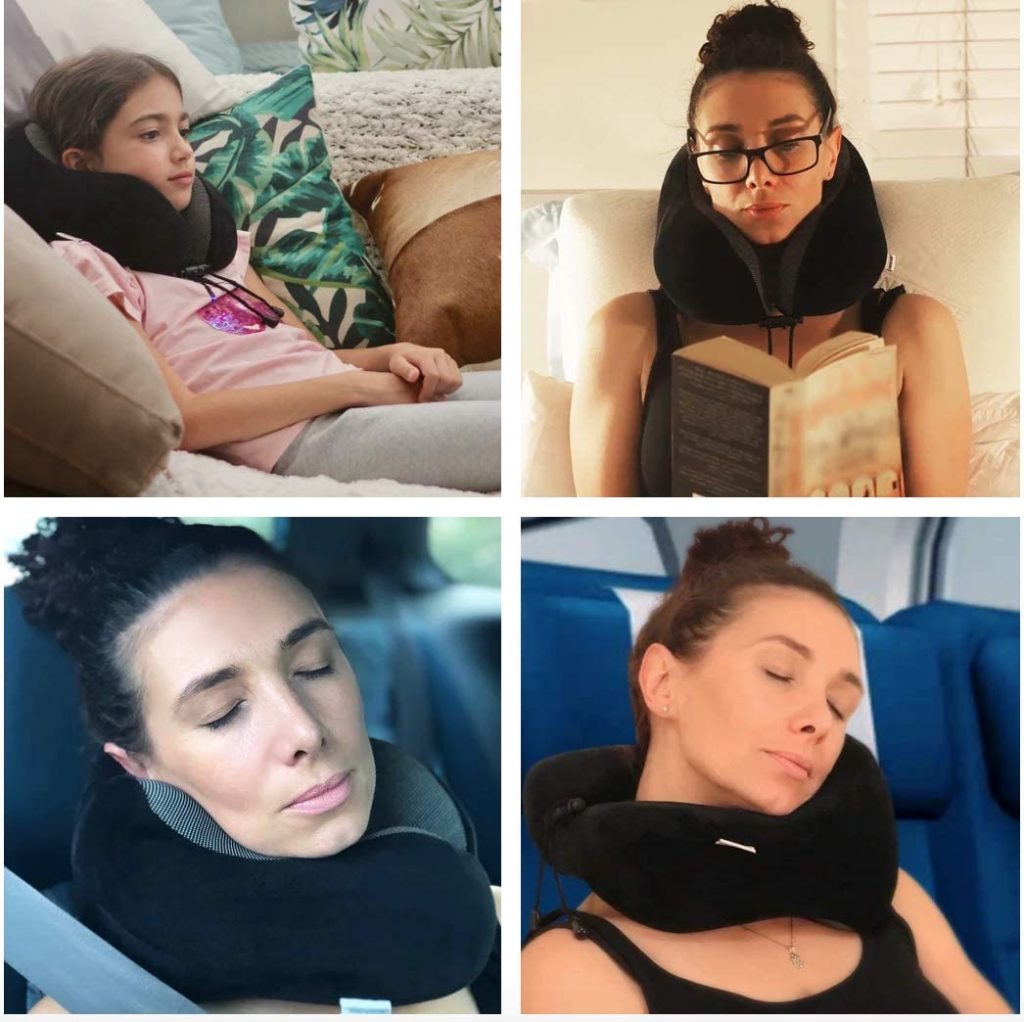 Forget paying for the overpriced, firm, uncomfortable "pillows" they sell at transport hubs. This neck pillow has been specifically designed to promote ergonomic sleep, when you find yourself on the move, or wanting to rest without your usual pillow or bed. The pillow is contoured, to match the curves of your face, and is made from premium quality fabrics which are super soft, and promote breathability. Other handy inclusions are a drawstring cord to keep the pillow in place, and phone pocket.
Key Points:
The memory foam will mould to the head and neck in response to heat and pressure, which together with the natural contouring, provide an ergonomic and comfortable sleeping position.
Mulitple additional accessories including a phone pocket, travel bag and earplugs.
The pillow cover is machine washable.
Price: $29.95
Neck Pillow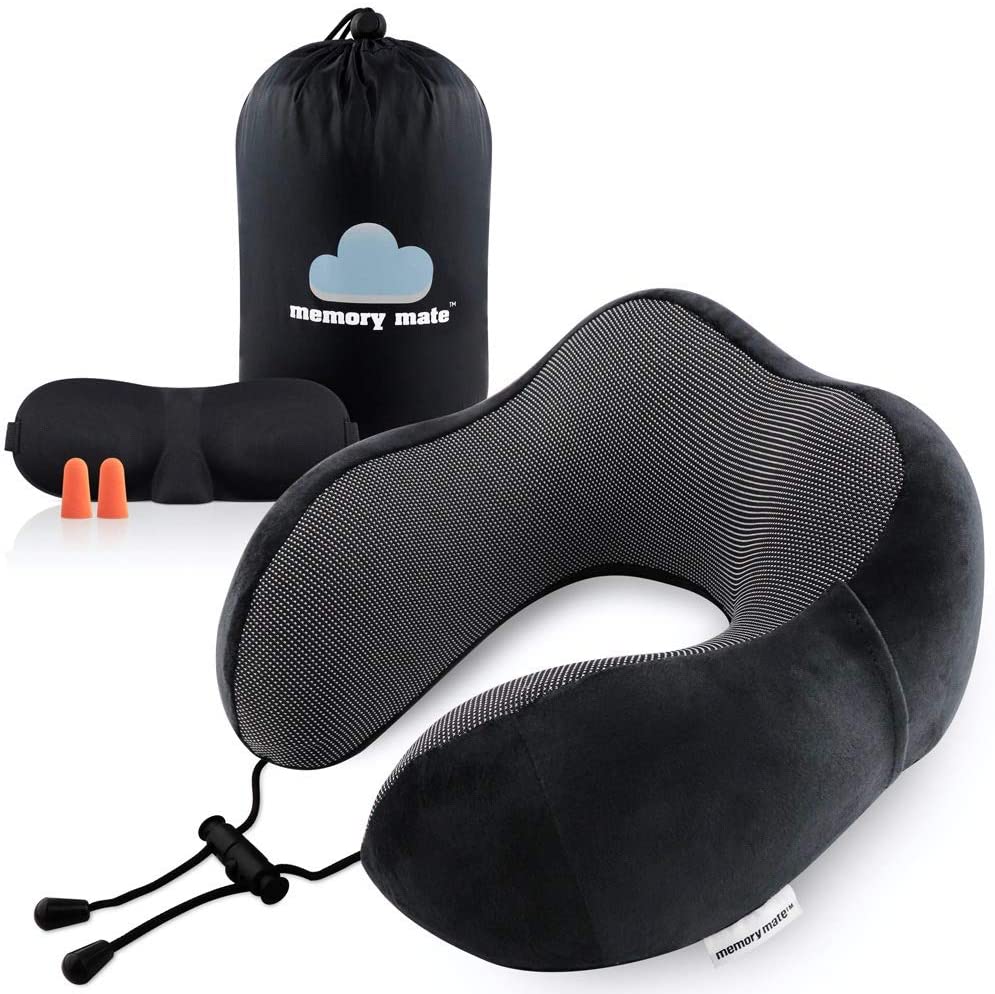 2. This Sleep Mask Will Totally Black Out The Light, And You Will Not Even Know You Are Wearing It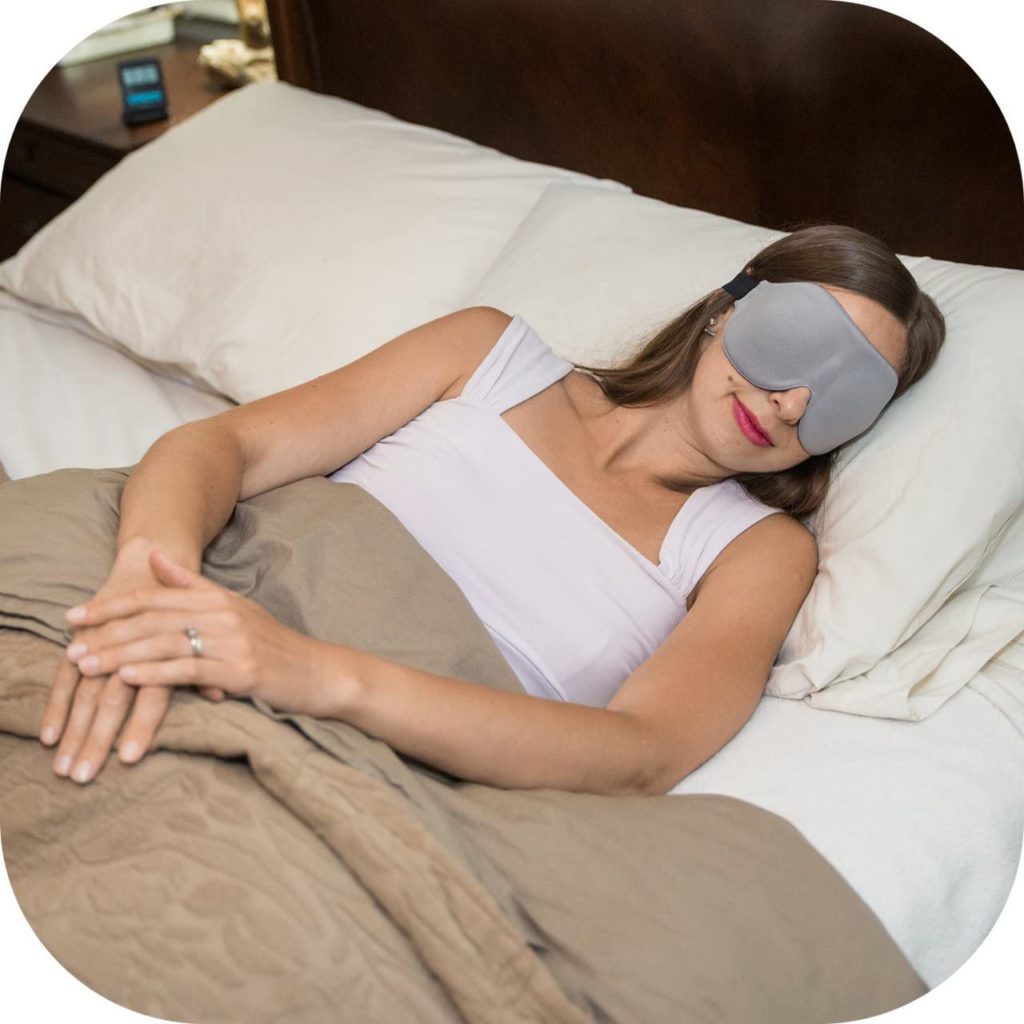 Sleep masks are a great way to ease us to sleep in our own beds, or when we are on the move. However, typical sleep masks often do not totally black out the light, are uncomfortable, and the cords pull on our skin and hair. This sleep mask is where the ComfyMed Sleep Mask excels! The mask is shaped with comfortable foam to provide full contact around the eyes and completely block out the light. The shape allows unrestricted eye movement, without the pulling sensation on the eyelids and eyebrows. The velcro cord then allows you to secure the mask in place without it digging into your skin and pulling your hair.
Key Points:
This Sleep Mask is the best way to get to sleep, whether that be at home, or on the move.
It has been specifically designed to remove the issues with traditional sleep masks.
This mask is very lightweight and comfortable, and shaped to completely block out the light while allowing full eye movement.
The velcro cord is far more comfortable than traditional pull cords, and will not tug on the hair.
Price: $19.95
Sleep Mask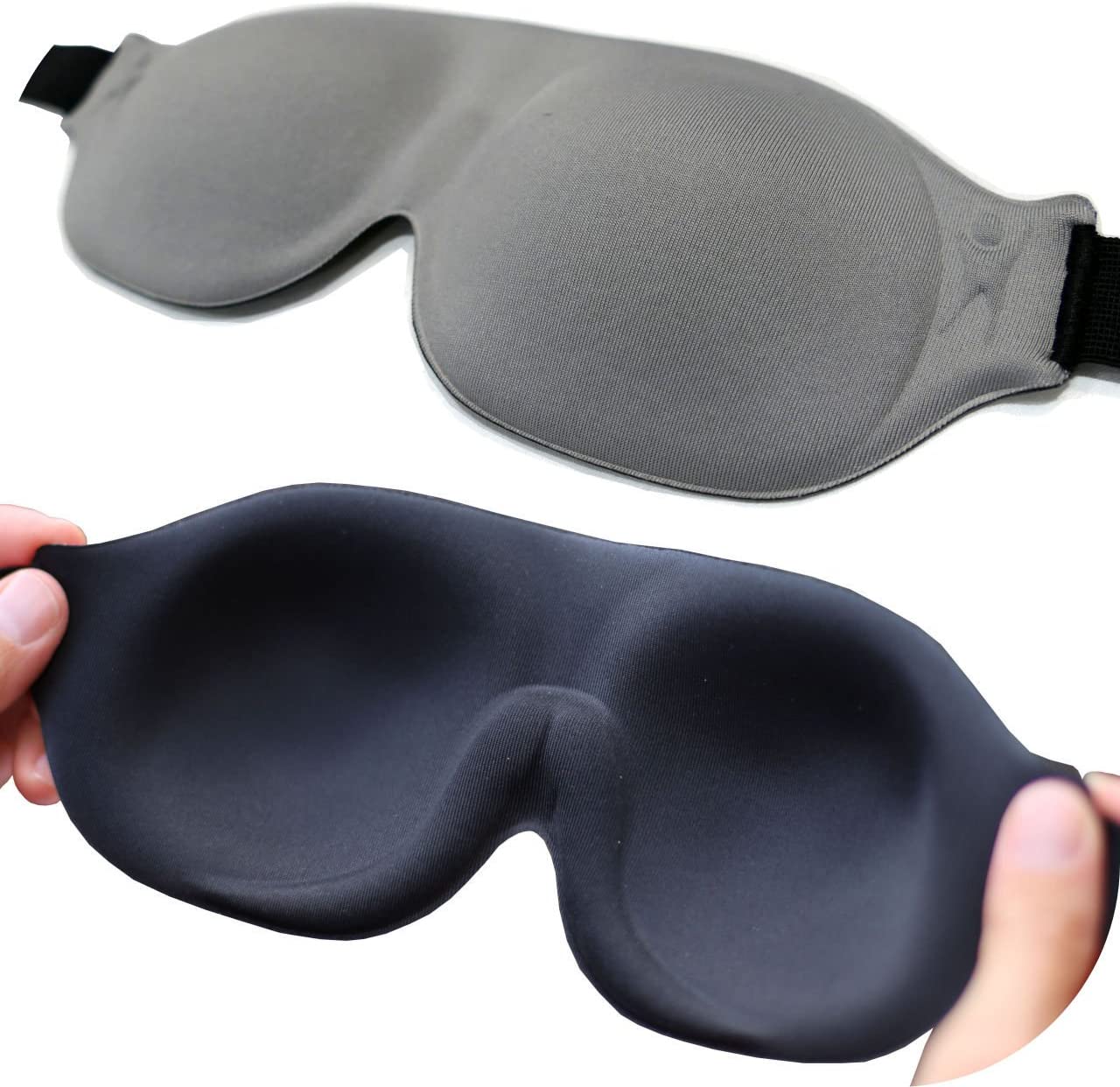 3. The Infinity Pillow Will Keep You Comfortable No Matter What Your Favourite Sleeping Position Is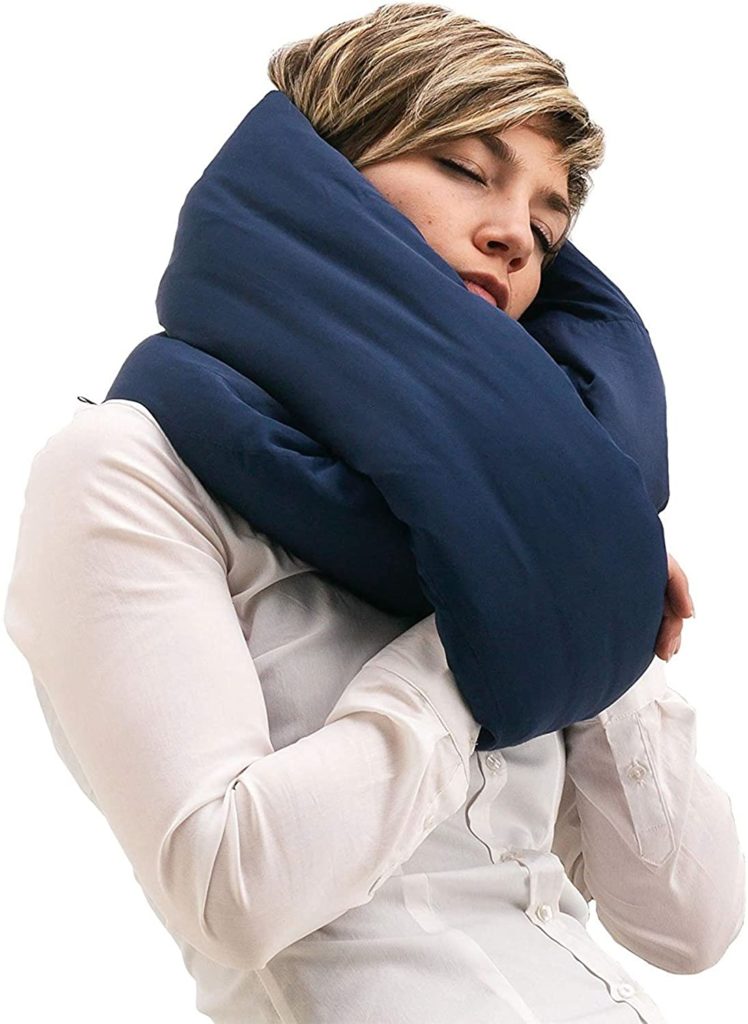 The Infinity Pillow is designed for those of us who seem to find the weirdest positions the most comfortable for sleep. Usual pillows sometimes just don't allow you to get into the position you are used to. This pillow can be wrapped around in multiple ways to provide a full 360 degrees of support, in any situation you find yourself in. The breathable material will not get you hot and sweaty, and the pillow can be machine washed after each use.
Key Points:
The signature bamboo fabric is incredibly soft and breathable, and will not head up when in contact with skin.
Use the pillow to support your chin, the top of your head against the wall or window, lean onto your desk, there is a multitude of ways this pillow can be used.
Price: $60
Infinity Pillow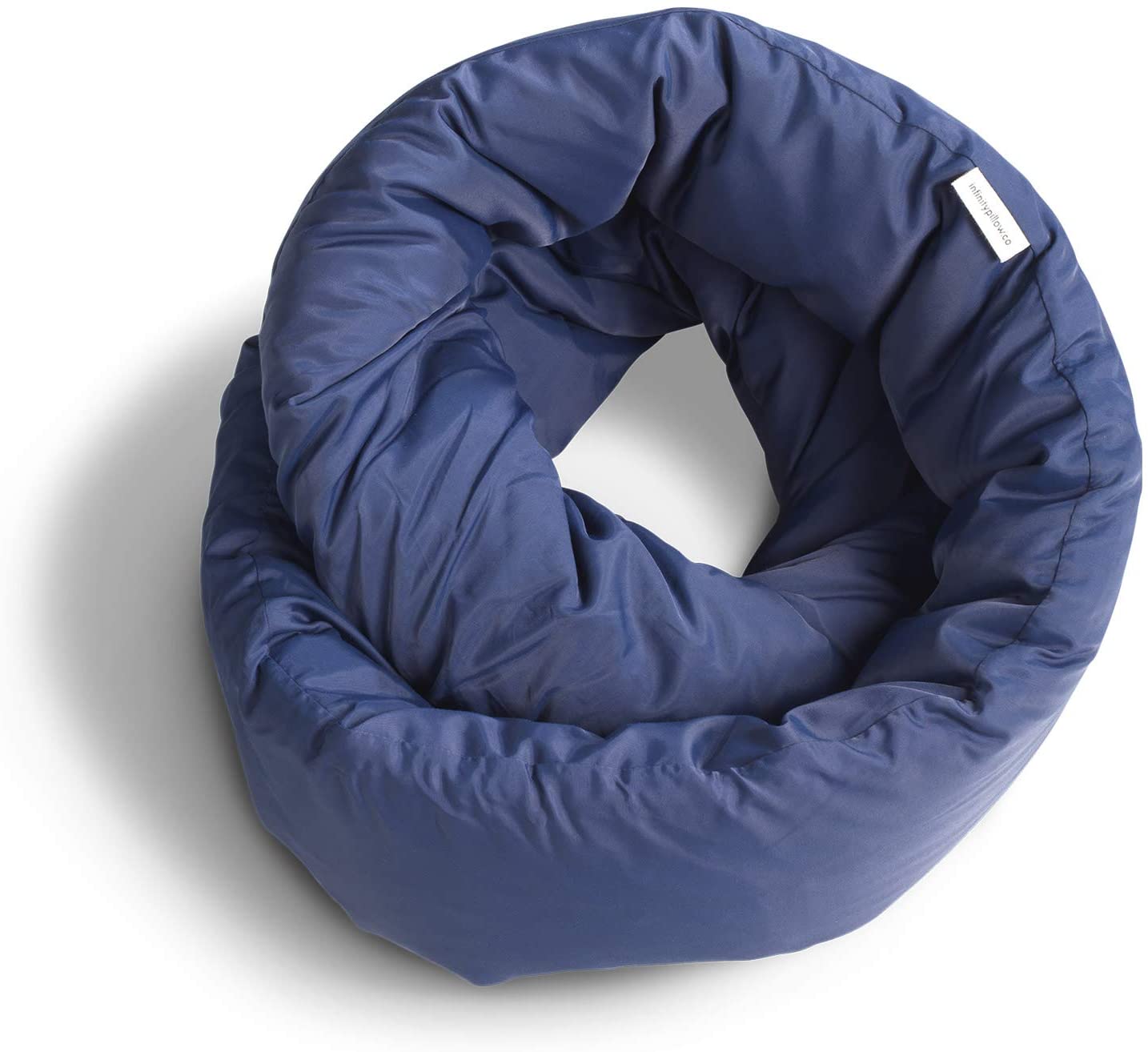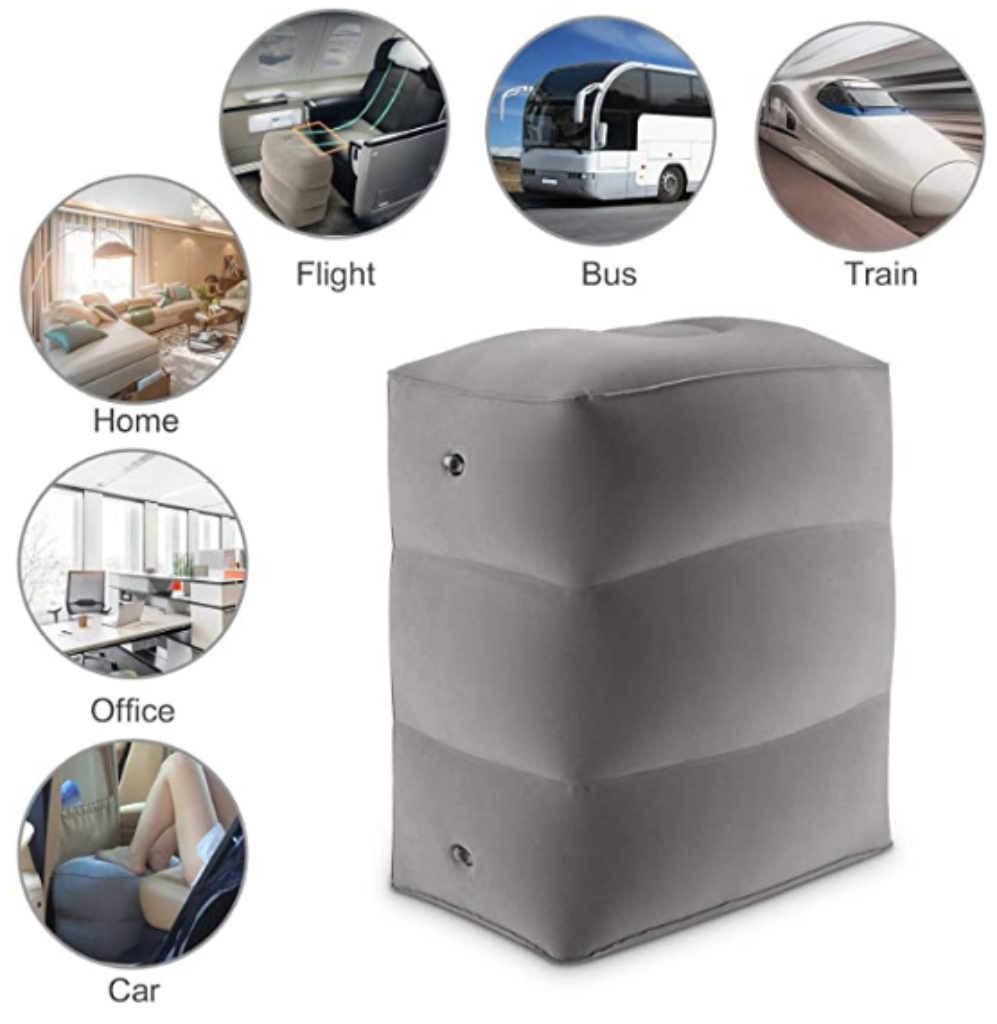 When you are trying to sleep in an upright position, do you find yourself constantly shuffling around your legs trying to find that perfect position? Well, there is a reason that most reclining chairs and premium class travel seats have a flip-up footrest, and it is because it puts us in a position which is far more conducive to deep sleep. This inflatable footrest can make you feel like you are in that premium seat, with the ability to adjust the height to ensure you are able to find that perfect position.
Key Points:
The footrest is incredibly easy to blow up with your mouth, or with the included handy pump.
There are three tiers which can be isolated to create different heights for the footrest, so no matter what the height of the seat is, you can find that perfect position.
Comes with a handy travel bag.
Price: $24.98
Inflatable Foot Rest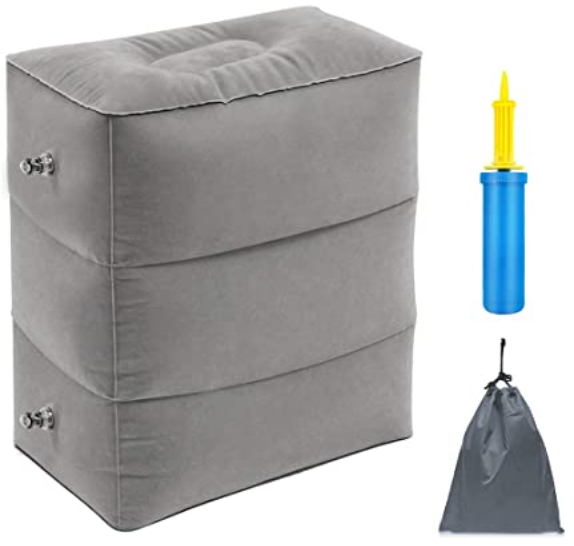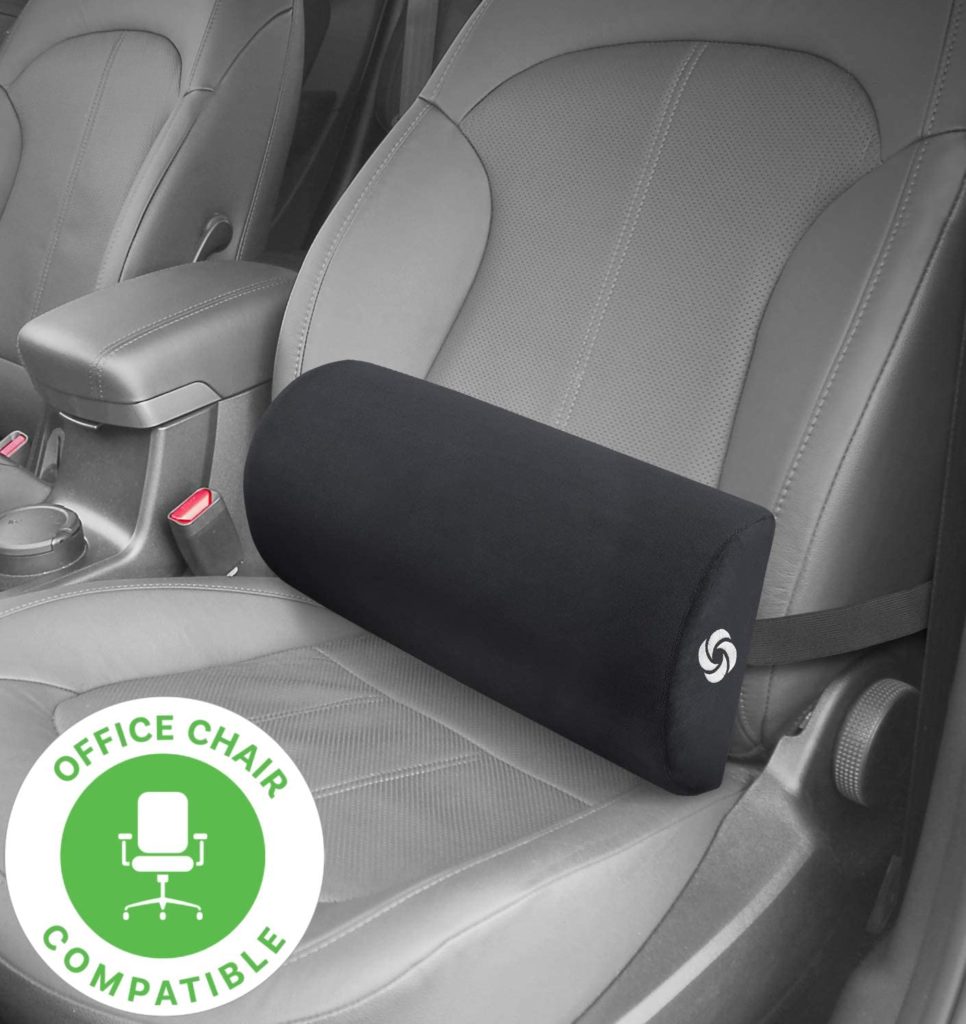 Whether it is at the office, at home, or on the move, we often find ourselves in a situation where we are sitting down for long periods of time. Even in the most comfortable and ergonomic seats, we can start to feel ourselves hunching over, and pains in our back. This lumbar support pillow can be fitted to any chair to provide additional memory foam cushion to your lower back, and help to keep you seated in a proper, upright position for longer, reducing the pressure on your back.
Key Points:
This universal fit means this cushion can be used on a wide range of vehicle seats, office chairs, dining chairs and much more.
The stay-put strap is adjustable to be able to securely fit the cushion to any seat, so it can stay in that perfect position.
The memory foam will adjust to the contours of your own spine to provide ideal lumbar support.
Price: $38.79
Half Moon Lumbar Cushion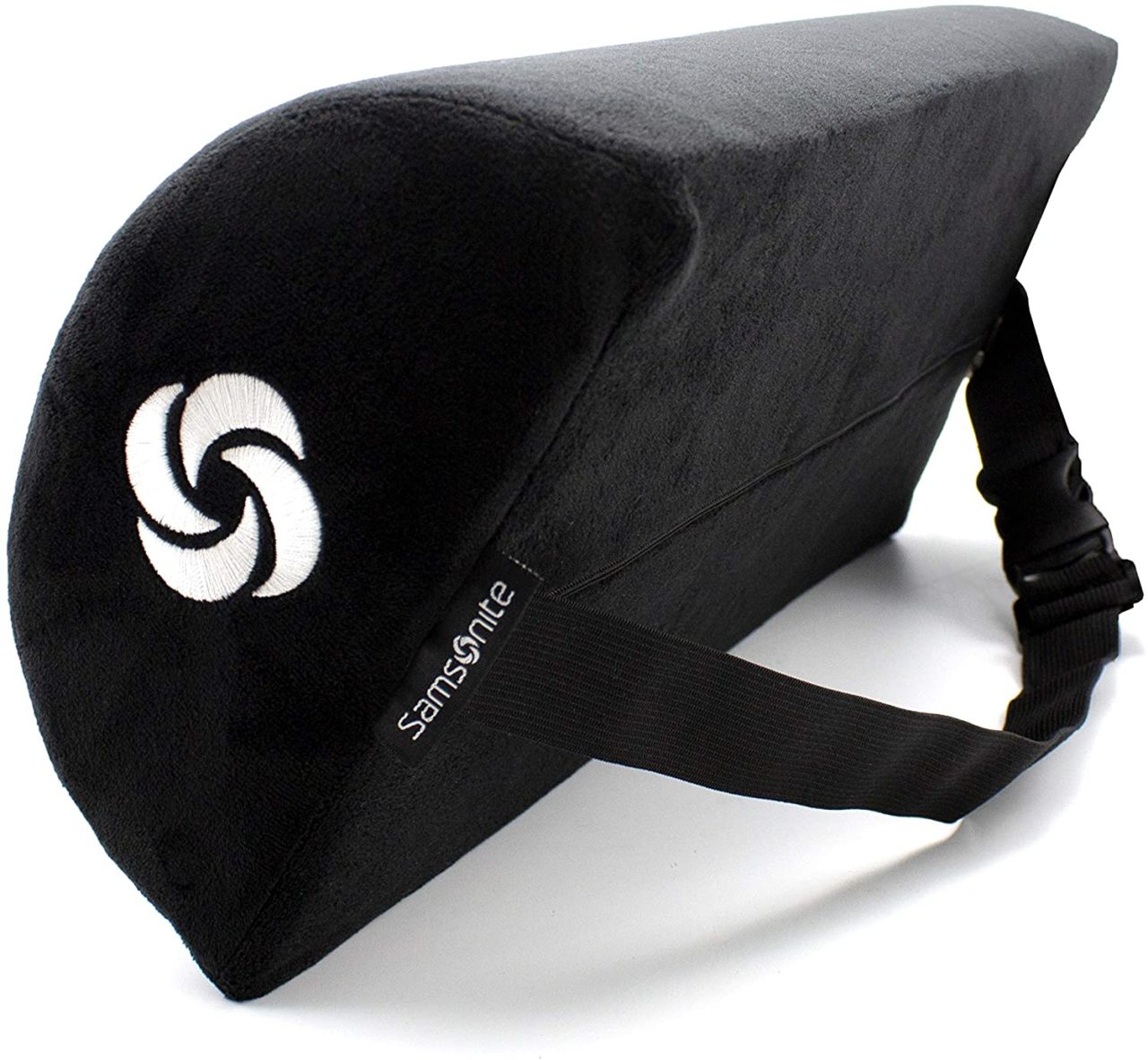 6. The Travel Blanket Is The Ideal Companion For Those Cold Winter Nights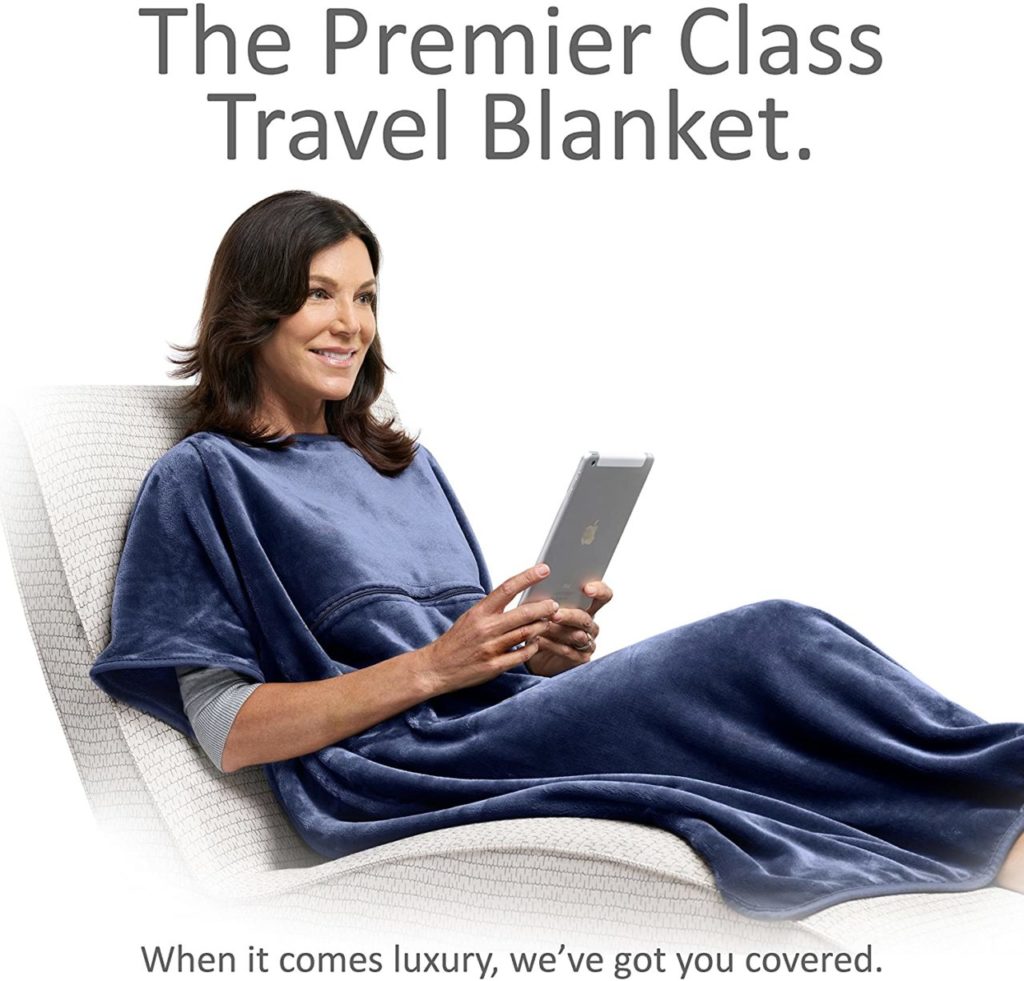 Enjoy the comforts of this ultra-plush, soft blanket, with the ease of head and armholes, and zippered pocket. Wear the blanket as if it is a robe, and it will not slip down or slide off, no matter how much you are tossing and turning. You can also keep yourself fully covered while still having access to your hands to read a book, control the remote, or much more. You can also keep your valuables close by and safe with the zippered pocket.
Key Points:
The ideal blanket which will cover the shoulders down to your feet without sliding off or slipping down.
Keep access to your hands so you can comfortably read a book while you are keeping cosy and warm.
The blanket is made from ultra-plush, soft and warm material, and comes in a handy travel case.
Price: $37.99
Travel Blanket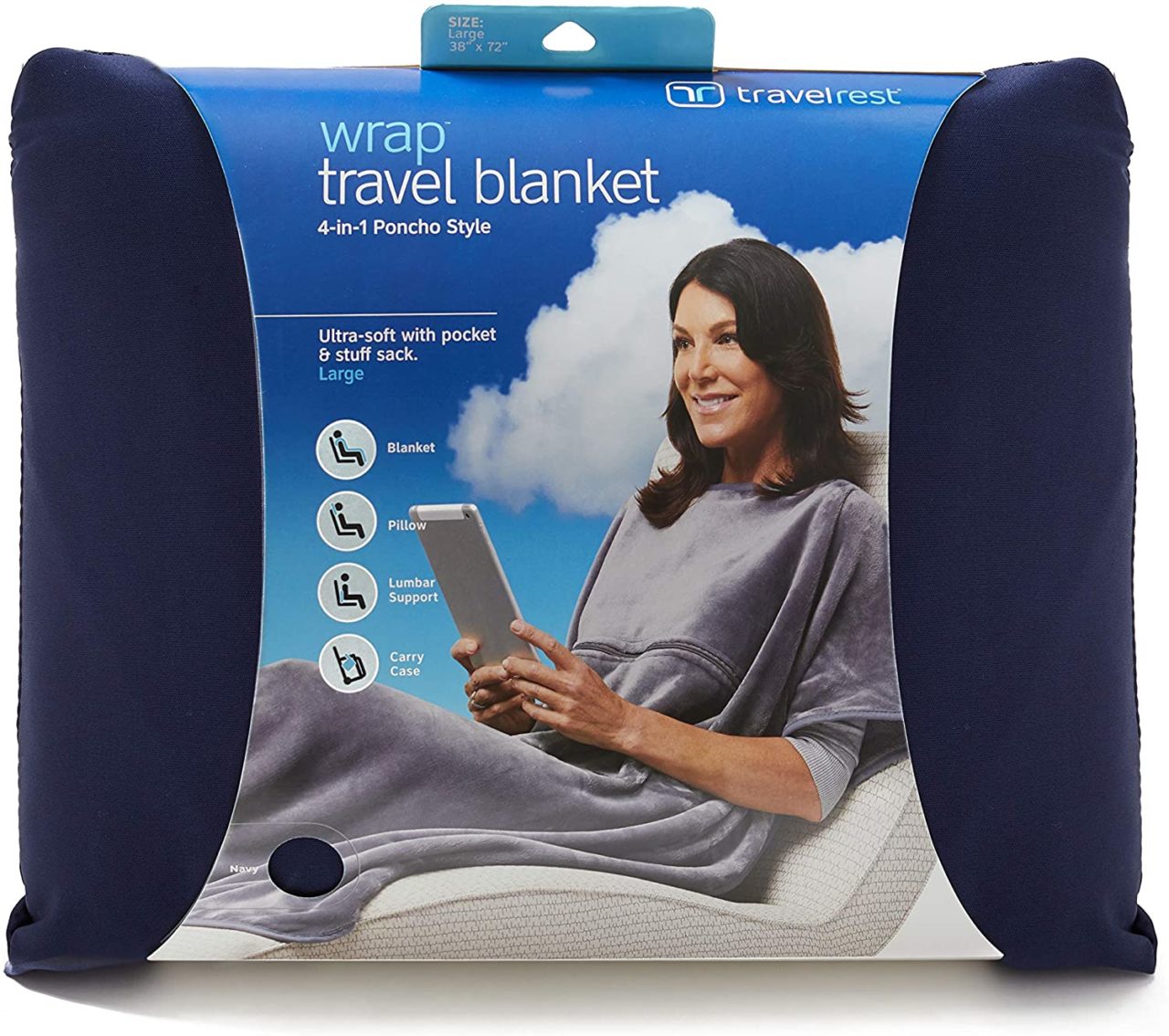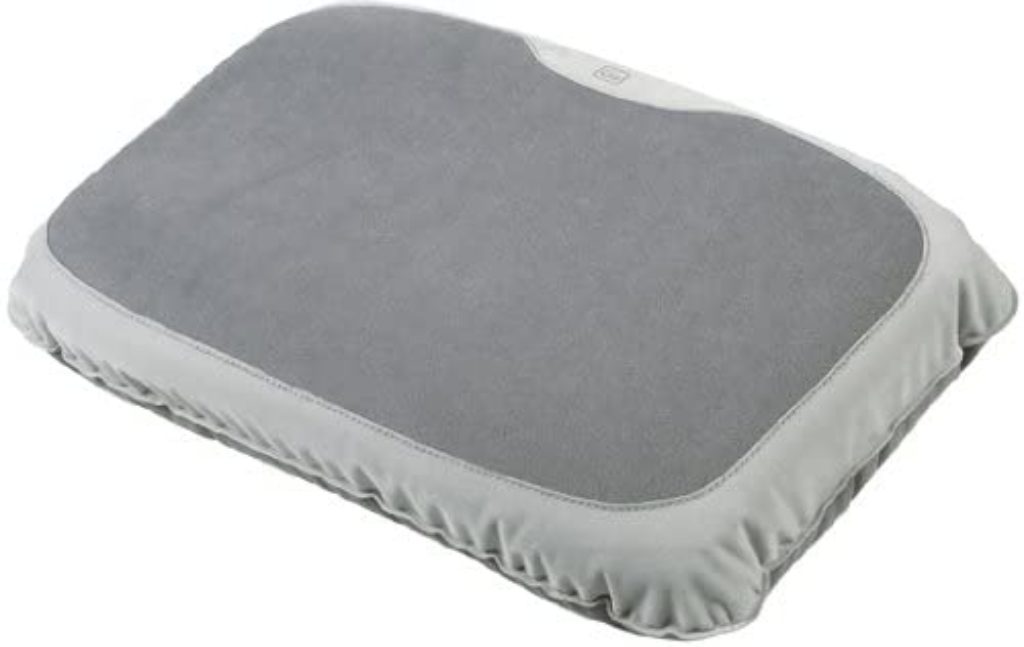 If it wasn't for the hassle of carrying around an extra pillow, we would all love to be able to have that additional lumbar support whenever we know we will be sitting down for long periods. This Inflatable Lumbar Support Pillow is the perfect solution for everybody. It is very easy to keep on you in just a small bag or purse, and can be blown up in seconds.
Key Points:
The pillow inflates in seconds through the mouth-valve, providing instant additional lumbar support.
The tactile fabric is comfortable and will provide additional friction to stop the pillow sliding out the side.
Carry with you at all times in a small bag, or your purse.
Price: $15.47
Inflatable Lumbar Support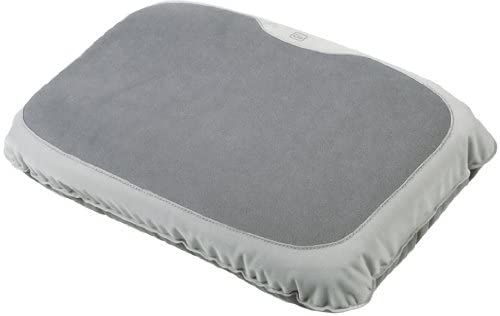 Now is the time to be comfy no matter what it is you are doing (even if its a movie marathon). Support your back, neck and more, fall asleep knowing you will be in dreamland in no-time.